Hair Glasses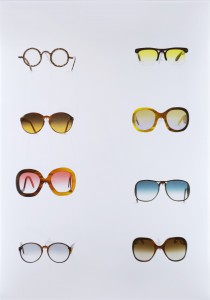 These amazing glasses are made by Studio Swine which is a design studio comprised of Alexander Groves and Azusa Murakami who both met at the Royal College of Arts. This is the press release from their website:
"Studio Swine presents 'Hair Glasses' – a collection of sustainable fashion eyewear exploring the potential of Human hair.
The UK beauty industry imports 15 million pounds worth of human hair per year. As the world's population continues to increase, human hair has been reimagined as a viable—importantly renewable–material.
Hair Glasses comprises of human hair with bioresin as a binding agent, the frames are 100% biodegradable and no harmful substances are released during production.
Studio Swine explores how the booming production of hair extensions can be expanded beyond the beauty industry to make other commodities that are equally desirable."
I just think this is the one of the coolest uses of human hair that I have seen lately.

---
About the author:
Liam : Liam is well-established in the Vancouver salon scene, with over ten years in the industry. He was lucky enough to train with some of Canada's top, award-winning stylists at cutting-edge salons. Liam lives for good people, food, wine, film, travel, art, ideas, politics ... in short, for la dolce vita.
Read more from this author
---