Mirrors on Trees
I absolutely love the use of tree trunks as mirror supports in the Ricort hair salon designed by the architect Teruhiro Yanagihara.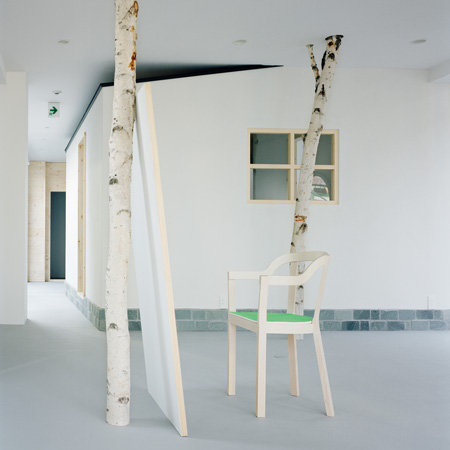 Located in a clinical white Tokyo commercial building the space is designed to create the feeling of a fictional garden that leads you into a metaphorical cottage.  I imagine the contrast with the busy Tokyo neighbourhood must be quite wonderful.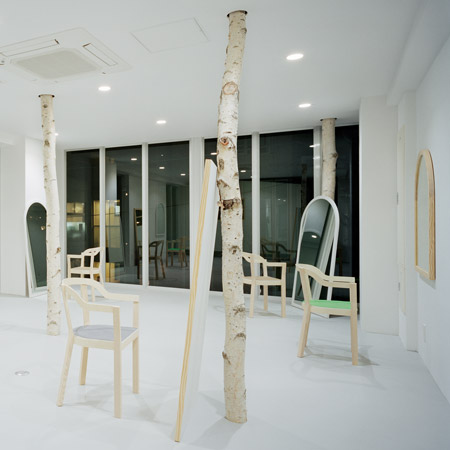 I love the introduction of the organic, natural element into the space, it really makes it pop for me.  The white birch trunks that they inserted into the space as mirror stands are a really brilliant idea.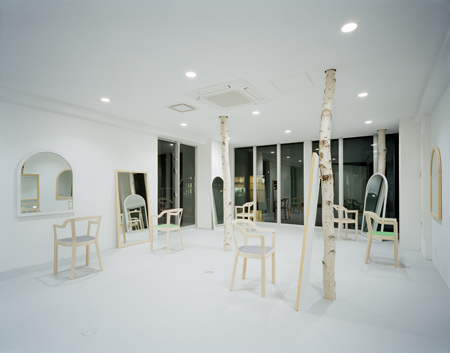 As with most Japanese salons I can't find any details about them, but you can read more about Teruhiro and his Isolation Pod architectural practice here.
---
About the author:
Stephen : Originally hailing from the antipodes, Stephen has a long standing interest in the design and beauty industry. When not in front of the computer Stephen can be found running with the bears on the mountain trails around Vancouver.
Read more from this author
---