Client Management
Helping you provide monstrously good customer service.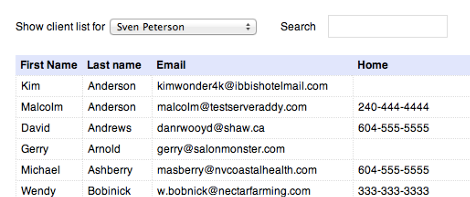 Forget Me Not
Keep all your salon's client records in an alphabetic list.

Helping Hand
Keep track of who's helping you build your business with salonMonster's referral field.
Back to the Future
salonMonster keeps a complete record of each clients' past and future appointments at your fingertips.

Taking Note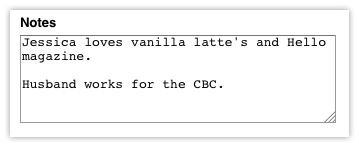 Add extra value to your services by noting clients' personal preferences, like their favorite beverage or magazine.