How Social Are You?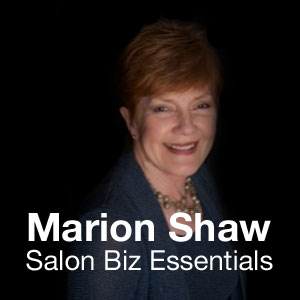 Everyone knows that social networking is the latest and greatest marketing tool, but do you realize how valuable it is and how to make the most of the networks?
Our industry is the perfect industry for social marketing. Being on a social network gives you visibility, allows you to showcase your work and let's face it, our business is all about the visuals.
Fact:  There are over 10,000 social networks out there.
Fact:   Facebook is the king, with 500,000,000 users and 70% of North Americans on there.
Fact:   YouTube is the second most used search engine, and the 3rd. most visited social website with 2 billion videos watched per day and over 100,000 videos uploaded daily.
Fact:   Twitter is growing to be huge.  This micro-blogging site can be a running commentary of your salon, you have 140 characters to say your piece and the word Hashtag was invented by Twitter to keyword the tweets.
Fact:   There are 25 million WordPress blogs out there.
These are the main social networks used by the majority of people.  However, then there are the local networks, Yelp!, Foursquare, Google places. If you don't know about these, you need to. They are primarily review sites. You may be on there and you may not know it.  Check your business out on them frequently to find out what people are saying about you.
This is what you, as a business owner, want out of Social Networking:
Better publicity
Brand Awareness
Drive people to your website
Generate more business
Increase Sales
Increase customer service and communication
Customer feedback
Market Research
This is what your clients want from Social Networking:
 To connect with their friend network
To find and reach people
To have fun and be entertained
To speak up and have a voice
To share interests
To support
To get more information
They DO NOT go there to be sold. When they want to buy stuff they go to eBay. The trick is to make a connection with these clients by realizing what they want and buying into that.
Let's talk FACEBOOK. 
Most of us have our personal pages, where we put those holiday pictures, our significant others or kids' birthdays, etc. We don't necessarily want our clients to see that. But, did you also know that the limit for "friends" on a personal Facebook page is 5,000. Once you reach that limit your page is finished, GONE, never to be revived. Also, in that fine print that no one ever reads, you are informed that you cannot use this page for business or personal gain. Do this and, once again, your page will magically disappear forever.
If you are in business you need to have a business page, known as your Fan Page this is where you promote your business and network for new clients. Most people have a standard fan page, however, you can also customize your fan page and make it look really beautiful and very representative of the brand you are trying to promote. Look at those little buttons on the side of the page. For a great example of a customized page, look at 'Burt's Bees' fan page. It is customized and actually tells people to go to the "like" button. Once you have, there is a lovely page in front of you, which is much more professional than the standard fan page.
This is where you put your pictures and, as I said earlier, because our industry is all about the visuals, it is the perfect showcase for your work. Make sure, when you post pictures to your fan page, that you "tag" the pictures. This sends that picture to all those tagged in the picture and also to their friends. How many clients can you tag in your salon photos? Think of the publicity.
There is so much around right now that we are becoming overwhelmed with it all. Remember, you can't be on everything, so find out where your clients are and be there.
General Rules
Make people aware
Put your social network icons on your website
Listen, learn and engage
Keep checking
Choose your audience
Choose your goal
Choose your message
Choose your network
Then  SHARE  SHARE  SHARE  –  WITH CARE

Latest posts by Marion Shaw (see all)