salonMonster updates
We've been working hard adding new features to salonMonster. We put a new version live today, here are some of the highlights:
Manual appointment confirmations (which is optional). This gives you the option of checking the appointments your clients' book before approving or denying them.
The appointments menu shows a badge with the number of unconfirmed appointments so you know as soon as they come in.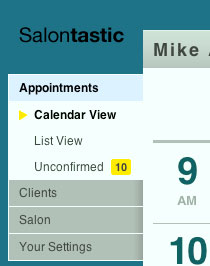 Select unconfirmed from the menu, and you'll be able to quickly approve/deny appointments as you wish: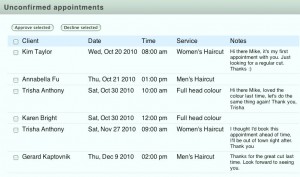 We've also added a new Salon tab for administrators. This tab allows you to add, edit or delete staff, modify your salon profile and change the colours of the site.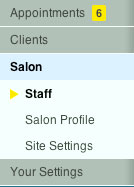 Select Staff to manage the members of your team.

Click on any staff member to edit their profile.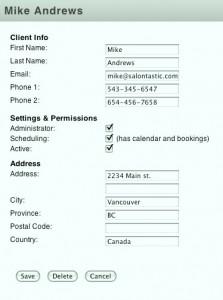 We hope you enjoy these changes.
salonMonster team.