Using the iPad to improve stylist-client communcation
The New York Times posted a great article about the growing use of the iPad as a customer tool in salons. We liked the way it focuses on how the iPad can be used to improve stylist-client communication.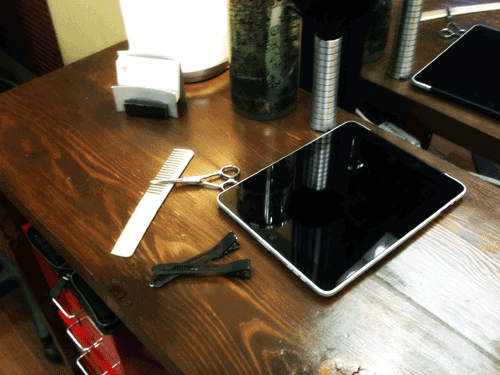 Some of the great uses for the iPad they discuss are:
– As a customizable "style-book".  By collecting your favorite hair photos and placing them in a photo gallery app you can create an incredible tool to use when chatting with a client about what kind of look they are going for.  People seem to really gravitate to flipping through photos on the iPad – even my Grandma loves it.
– As a research tool when you've got a client who wants style based on a vintage or obscure style.  A quick search on google and you can have an image that you can chat about.
– As an entertainment device for clients while their color is processing.  Although the novelty factor of iPads has started to wear off, people still get excited at the chance to play with one and they can be a point of differentiation for your salon.
We've long felt the iPad is perfectly suited for salons and quite a few of salonMonster's clients use the iPad almost exclusively.  One thing that has proven particularly successful is giving a client an iPad running salonMonster after their service is completed so that they can re-book their appointment.