We Must Increase Our Bust
When I'm getting my hair coloured, one of my favourite things to do is flip through piles of magazines, I love it! Thankfully my stylist has a fantastic collection of reading material to keep my busy.
What a bummer it would be to sit down at a salon and be given a pile of outdated, boring magazine sto read. So I thought I'd share a few of my (guilty) favourites if you're looking to spice up your reading material at the salon.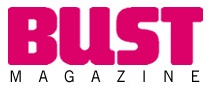 First off, I cannot live without Bust. This magazine is for those who like fashion, music, food, and design for people based in reality! Beautiful pictures and gutsy stories with a sense of humour make this one of the only magazines I read all the way through from the first to last page.

When I've finished being empowered by Bust, I reach for Living Etc for a little English lifestyle/design inspiration. Full of design eye candy and peeks into gorgeously created homes, this magazine always makes me smile.


Christine is a frequent contributor to our blog and has a love for design, crafts, and all things hair. In her free time Christine can be found gardening, backpacking and mountain biking. She's still searching for a good backpacking hair style!

Latest posts by christine (see all)