7 surprising ways journaling can fuel your business and improve your life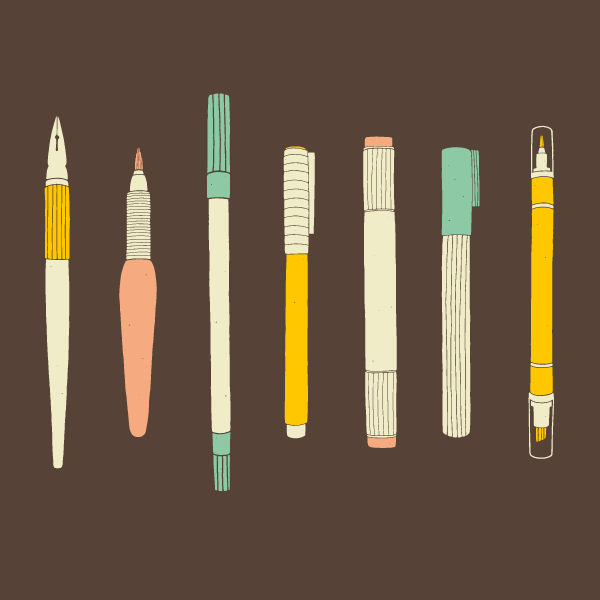 Most people don't think of journaling as a powerful business development tool. But it turns out that writing daily is well known and respected as a great way to improve our businesses and our lives.
I read a lot of business and personal development books and take particular notice when common ideas start to reappear in multiple books.  In writing from business and marketing gurus to Buddhist monks, one of the most popular ideas I've come across is that journaling has many benefits.
I started dabbling with journaling about a decade ago. I hadn't kept a diary as a teenager so it was a new concept for me.  For years, I'd journal diligently for a few months and then stop.  Sometimes I'd only write every week or two.  
These days it's part of my daily routine. Before I go to bed I take a few minutes to dump some of the contents of my overactive brain onto paper.  Whether I've had a big success, a rough day, dealt with a difficult client, watched something inspiring or I'm trying to figure out how to increase sales there's always something buzzing around in my head.  
The simple act of recording what's happened in the day and how I feel about it has had much farther reaching impacts than I ever expected.
Regular journaling can:
Reduce stress and anxiety — Feeling stressed and edgy after a difficult day?  Writing about it can help you work through the emotions and find ways to get through it.
Help you know yourself better — Trying to figure out where you want to go in life and what makes you happy?  Familiar themes will appear in your writing over and over, and observing these can help you reconnect with your inner wisdom.
Work through problems —  Dealing with a difficult interpersonal situation? Journaling helps by giving you an outlet to write out and process your feelings.
Clarify your thoughts — A lot can happen in a day and sometimes it's hard to see the forest for the trees. Writing helps by clearing the mind and transferring emotional clutter to the page.
Develop mindfulness — With everything going on in our lives it's easy to forget to pay attention to the moment. Journaling helps by giving you a practical way to witness your thoughts and feelings.
Achieve your goals — Trying to increase your revenue? Writing about it can help you work through the next steps and uncover hidden fears that may be holding you back. You can also track and celebrate your progress.
Increase your self esteem — When you feel good about yourself it's contagious.  Positive journaling can help you get there, showing yourself compassion and focussing on your positive traits and accomplishments.
Fuel your creativity — Struggling with creative block? Journaling provides an outlet where you can express yourself and explore without criticism and fear.
To make journaling part of my routine, I've had to experiment. For me the trick has been to set a low threshold.  Some days I'll write several pages, while on others I'll write just a single line. I just do what feels natural and I've found it to be one of my favourite and helpful routines.
There's a huge amount of research confirming the power of journaling. One frequently referenced study showed that 15–20 minutes on only 3–5 occasions was enough to help people deal with traumatic or stressful events. Amazingly, the effect was still evident months after they completed the writing. 
If the idea of journaling seems a bit daunting and you're looking for ways to jumpstart your writing, try searching for "journal prompts" online.  There's tons of great suggestions out there.  
Remember, make this easy for yourself.  Don't worry if you miss a day.  If you feel like writing just one line, that's great.  I've actually written "I don't feel like writing" several times when I'm just not in the right head space.
Are you a visual person? Journaling doesn't have to be just writing. Sketching, doodling or collage might be more your style.  There is no right way to do this.  The goal is simply to record and reflect on the events you experienced that day.
Whether you're new to journaling or an old hand give yourself time and permission to find what works for you.  Morning or evening, a lot or a little, at home or in a cafe or park — just write how you like, when you like, and enjoy it!
P.S.  Make the process special by using a tools you like to use.  I love Moleskine's paper journals and a good classic HB pencil. My accountability partner loves her Lamy refillable pens.