Cabello Salon in Belgrade Serbia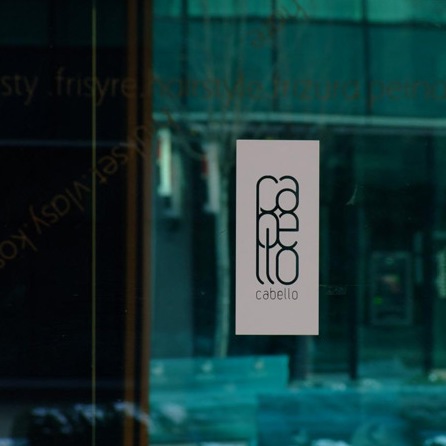 I recently came across this new salon while browsing Dezeen called Cabello located in Belgrade Serbia.  It's has quite a moody interior, very dark and mysterious.
Designed by a2rhitektura, they painted the walls of the salon a dramatic black and used a single mirror with a red outline to add a pop of colour.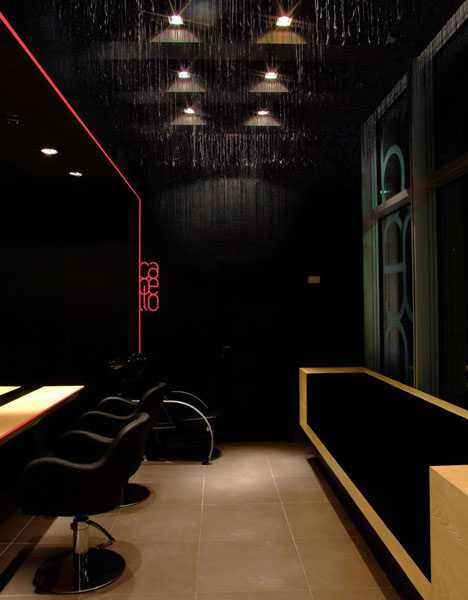 The original space had an uneven ceiling so the designers hung threads of plastic to hide the issue. The plastic threads emulate hair hanging down and give a sense of movement as people walk by underneath.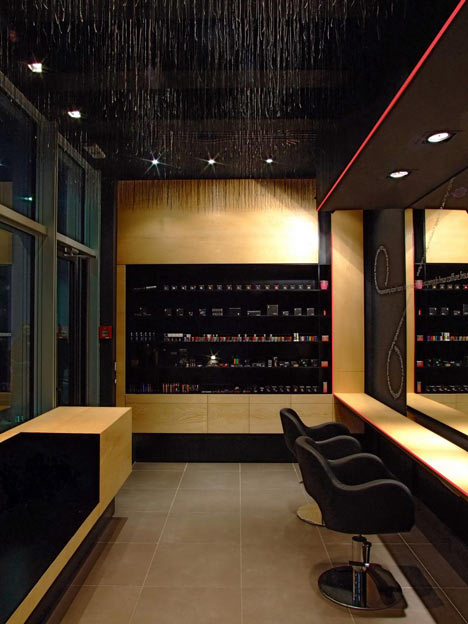 The furniture is all made of natural wood ash and was built custom for the salon.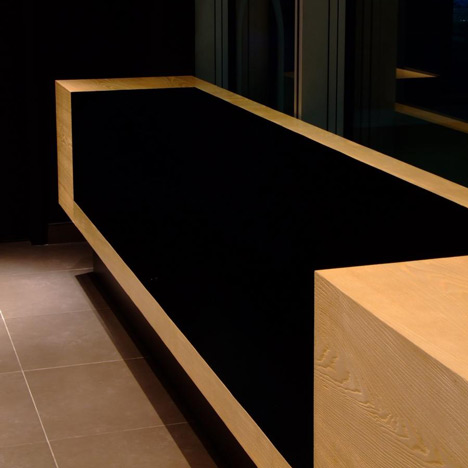 Cabello Salon in located at Omladinskih Brigada Street 90b, Airport City Belgrade.
Photography is by Vladimir Andjelkovic.

Latest posts by christine
(see all)

One Comment