Rodarte F/W 2012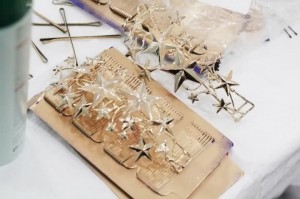 For some New York Fashion Week ends in swollen feet and heavy suitcases, but for those who don't work in fashion it means  getting to spend an afternoon poring over show after show of runway and backstage pictures. Nothing impressed me more this year than Rodarte. Their collections are  usually fantastical, organic, creative and seem made for the stage. This collection seemed the most wearable yet. While I would wear any of those pieces straight off the runway the  styling ultimately made the show for me. The star-cluster headpieces made by Rodarte impressed and delighted.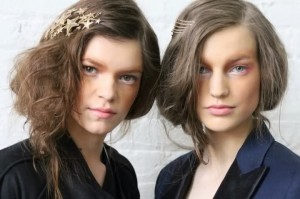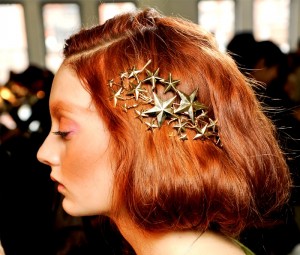 Here's Odile Gilbert from Kérastase on styling "This is Rodarte—you get to be a bit artistic with them [Kate and Laura]! The inspiration of the collection is the outback of Australia. We're creating a little bob on the models…we're using a 3-branch iron to get a little wave, and we're parting it on the side, so the hair is a bit longer on one side. It's very much enveloping the face. We're using Kérastase  mouses and hairspray,  and then we're adding accessories, that are from Rodarte—the little stars—on some girls, and rows of bobby pins on others. You know, when you have this kind of hairstyle, you have a neck…you create a beautiful long line."  as told to Into the Gloss
Liam : Liam is well-established in the Vancouver salon scene, with over ten years in the industry. He was lucky enough to train with some of Canada's top, award-winning stylists at cutting-edge salons.

Liam lives for good people, food, wine, film, travel, art, ideas, politics ... in short, for la dolce vita.
Latest posts by Liam Shea (see all)