How to Set Up A Selfie Station
By Meghan Ford
"All our dreams can come true, if we have the courage to pursue them." — Walt Disney
There's no better way to make your dreams of business success come true than by setting up a selfie station. The expression "a picture's worth a thousand words" has never been more true than in our Instagram world.
If you've already got a selfie station set up, read on for inspiration and tips. If you're thinking, "a WHAT station?" we'll fill you in. But first, two stories to set the stage.
On to my favorite story
If you've met me, you'll know that I'm a big Disney fangirl. That's why, in university, I was ecstatic to learn about Disney's internship program. OMG, working in Disney World – yes please!
I applied, and after months of waiting, I couldn't believe it when I found out I was one of the lucky ones. Disney World, here I come! I knew my hard work would pay off, but I never imagined I'd be headed for half a year of magic at one of my favorite places.
Here's where my story hooks up with your selfie station. When I arrived in Disney World Florida, I couldn't wait to get photos of all the famous spots I'd seen on Instagram. Turns out I wasn't the only one. Disney's done an incredible job of curating photogenic spots for snagging the perfect shot.
These locations are adored by visitors. Many people take a day just to snap photos in all the amazing spots in the parks. Who doesn't want that perfect photo to share with friends!
There's the #bubblegum wall, the #purplewall, and my personal favorite the #youaremostbeautifulwall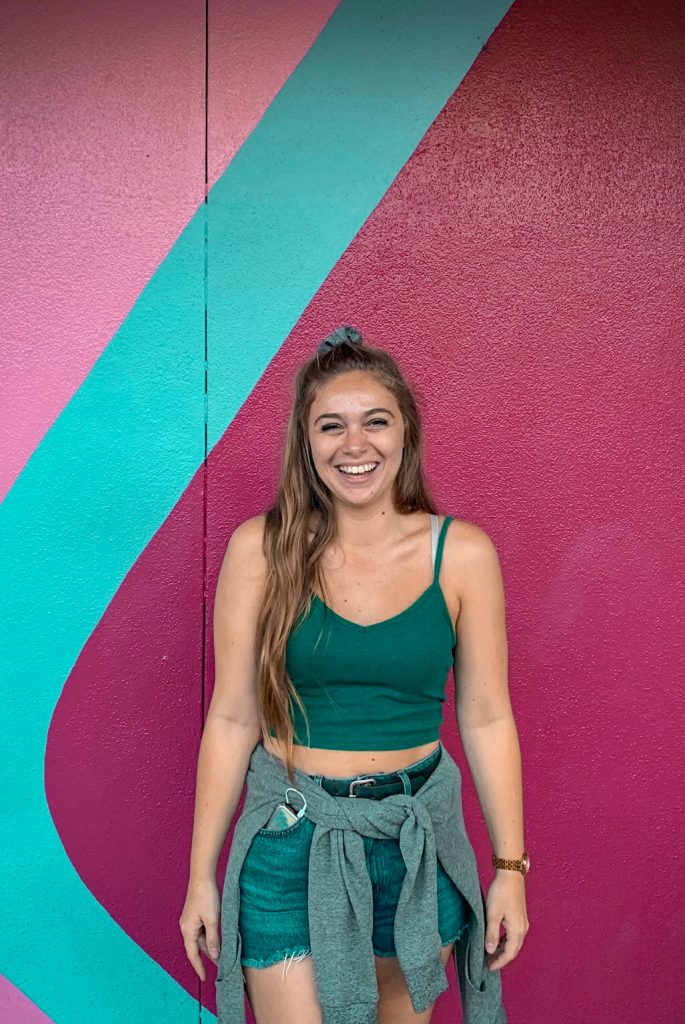 And a true success story
For a Canadian Instagram-success story, check out hoteliers and TV stars April Brown and Sarah Sklash. These two managed to quit their jobs and build a new career out of the perfect selfie station.
They dreamed big and renovated a dumpy motel into the must-stop, Instagrammable June Motel, which they then turned into a successful Netflix series called Motel Makeover.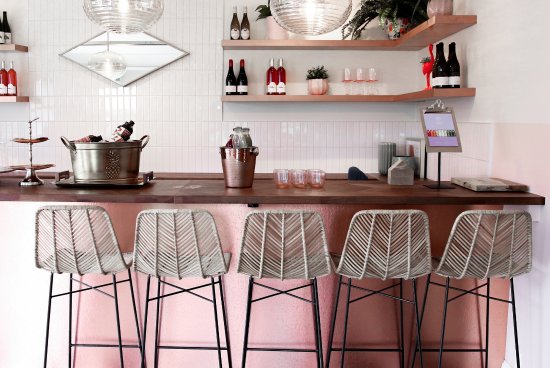 Now it's your turn to put this marketing magic to work for your salon. Here's how to create a bright, easy-to-use selfie station. Basically, it's a beautiful little corner where clients will want to capture and share their own Instagrammable moments.
Create an atmosphere
This is your chance to get noticed on social media by letting your aesthetic shine through. Choose the colors and accessories that will attract your people, whether it's classically elegant, boldly whimsical, or moody and goth. You might even end up on someone's "most Instagrammable places" lists.
Pump up your visual appeal by painting a catchy motivational phrase on the wall or putting up a neon sign. Hey, it worked for the June Motel!
Light them up
Your clients can only show off your great work if you show THEM off with good lighting, so don't skip this step. No natural light? No problem, just brighten up the space with a ring light or some LEDs.
Spread your name and handles
Make sure your salon or business name is in the backdrop so people can find you.
Suggest a hashtag and make sure clients tag your social media so you can re-share their content. This will give them an extra boost AND show off your skills.
Make it easy and fun
Compliment reluctant clients and ask if they'd like you to take some photos for them.
For selfie pros, don't waste their time on setup. Make it easy for them by providing a phone holder.
We've put together a Pinterest board to further spark your imagination. So, grab a glass of wine, throw on Motel Makeover, and start browsing our board for ideas.
Photos shared by your clients is priceless marketing. Whatever time and effort you spend on setting up a selfie station will be richly rewarded.
We'll be sending some pixie dust ✨ your way to help you get going! We'd love you to share your selfie station with us.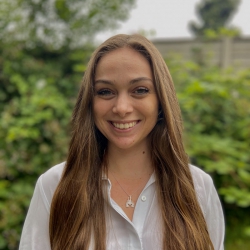 Latest posts by Meghan Ford
(see all)