Jete Hair Salon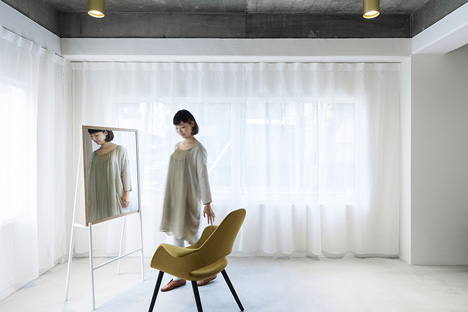 This beautiful minimal space is Jete Hair Salon located in Kobe, Japan.
Designed by Sides Core, this salon was created from a former cafe space on the ground level of an apartment block.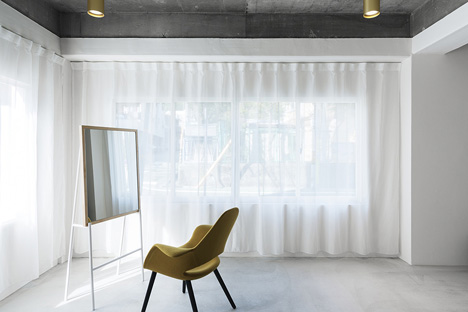 See through curtains cover the large windows providing privacy while still letting in all the natural light.
Exposed concrete floors and sparse furnishings give the space a peaceful serene feeling.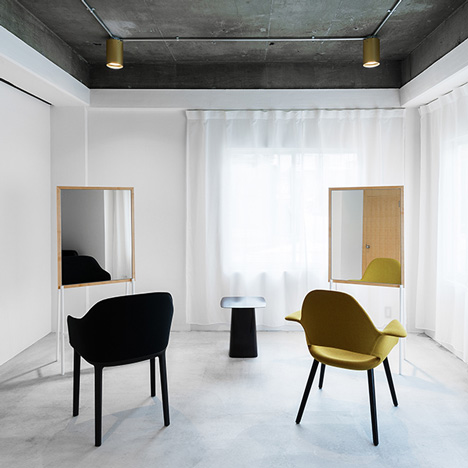 Two free standing cutting stations are set up in the centre of the salon with a half wall partition creating the shampoo and sink area.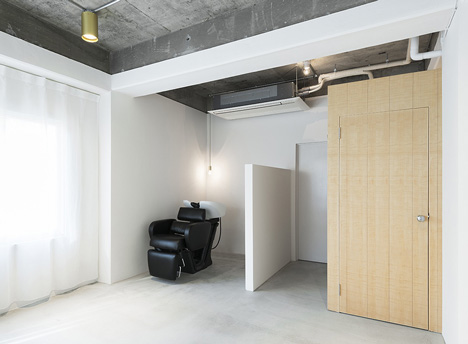 All supplies and equipment are kept in the a wood clad storage room by the entrance.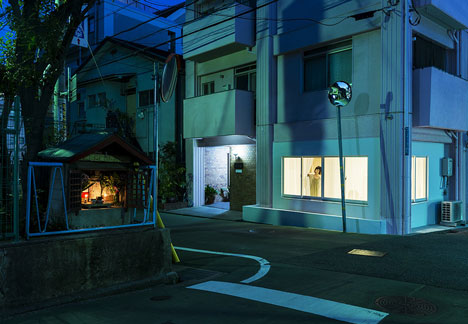 A lovely sparse yet optimistic feeling space, my hair would be happy here!
Photos: Yoshiro Masuda

Latest posts by christine
(see all)

One Comment