La Source Spa – Environmentally Minded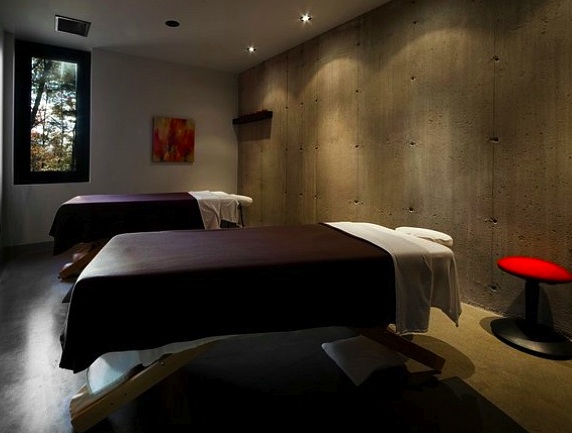 Created by Blouin Tardif Architecture, this massage therapy pavilion at La Source Spa is a fantastic example of how luxurious can still be environmentally sensitive.
Located just outside Montreal in Rawdon, this spa uses geothermal heating to heat the interior concrete floors as well as the thermal pools outside.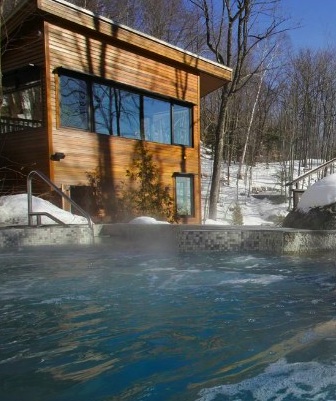 The main building has been built using a solar passive design. This uses the sun to heat the building in the winter. In the summer, they have motorized shades and large overhangs which keep things cool.
They even have a green roof that adds additional insulation for the building.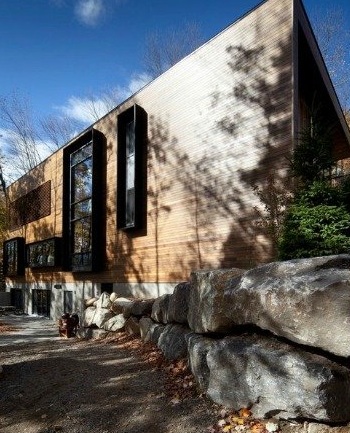 La Source Spa have created a beautiful spa that blends nicely into its' environment.  I'm not surprised that it was a finalist for an Award of Excellence from the Quebec Order of Architects in 2009.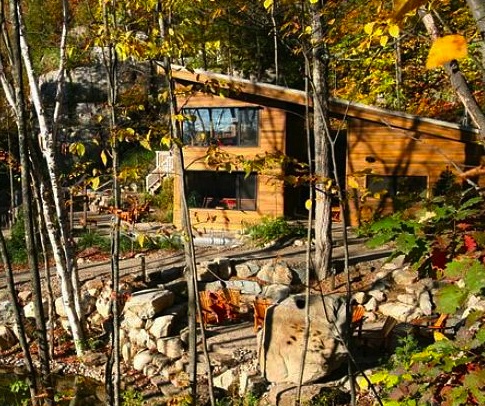 Latest posts by christine
(see all)