Mirror Mirror on the wall
Looking for a great mirror for your salon station?  Here are some unique styles that we like that range from affordable Ikea options to budget busting stainless steel creations.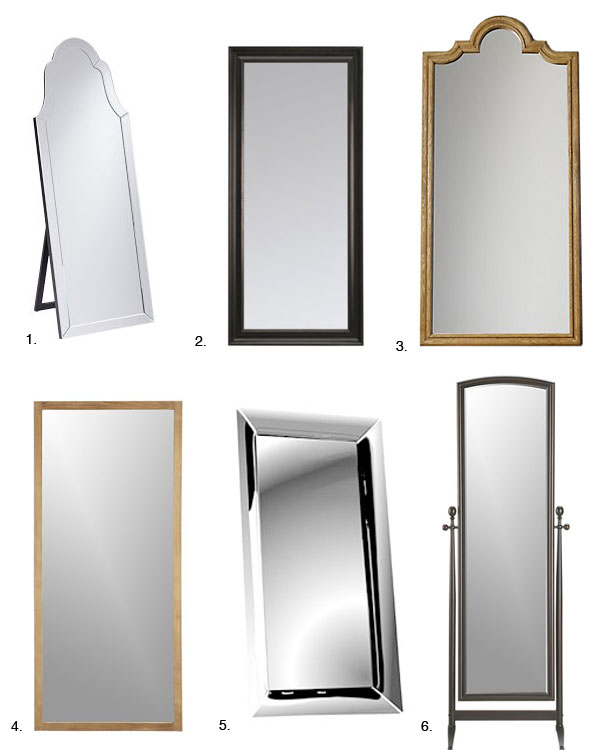 1. Elise Floor Mirror from Pottery Barn, Venetian design with beveled glass, $450.00
2. Hemnes Mirror from Ikea, full length black/brown colour, $90.00
3. Levico Mirror from Restoration Hardware, classic French design crafted out of solid oak, $850.00
4. Linea Floor Mirror from Crate and Barrel, unfinished solid teak, $600.00
5. Fiam Italia Caadre Mirror from Inform Interiors, curved silver backed mirror, $2500.00
6. Porto Cheval Mirror from Crate and Barrel, beveled mirror with powder coated frame, $350.00

Christine is a frequent contributor to our blog and has a love for design, crafts, and all things hair. In her free time Christine can be found gardening, backpacking and mountain biking. She's still searching for a good backpacking hair style!

Latest posts by christine (see all)