New Business Blog Series!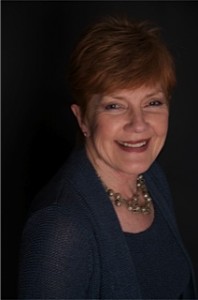 We are excited to announce a new blog series all about the business of salons and spas featuring Marion Shaw! For those of you who don't know Marion, she is a salon business coach and consultant as well as the owner of Busy Bus Publications. here is a little bio all about her.
After many years of working in the industry in almost every aspect – stylist, colorist, salon owner, trainer and educator, Marion now spends her time working with other business owners, helping them to be more profitable, productive and successful in their chosen industry.  It's all about working smart, not hard.
She is the published author of "Waiting for the Busy Bus" a wonderful, easy to read book designed to help stylists, owners and students to build clients and market themselves. She is also the producer of the "Powerful Consultations" DVD program and audio CD "Retailing in the Salon." Marion is a much sought after trainer and presenter at major beauty shows in North America.
Also, please check out this video from her website Salon Biz Essentials and stay tuned for her first post on our blog.
Latest posts by Liam Shea
(see all)