Printable Barbie Hair Extensions
Okay, how awesome is this – printable Barbie hair extensions!!  I wish these existed when I was a kid, then maybe I wouldn't have resorted to colouring my Barbie's hair with felt pens.
Released by Barbie, these extensions can be printed out at home on your computer. Consisting of everything from polka dots, leopard prints, and tie dyes, the possibilities are endless.  You can even print off celebrity hair stylists own creations.
Check out these great looks that London based salon Bleach created: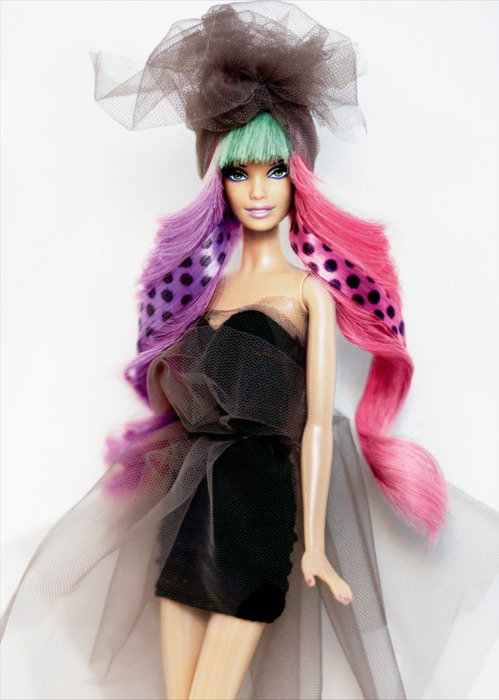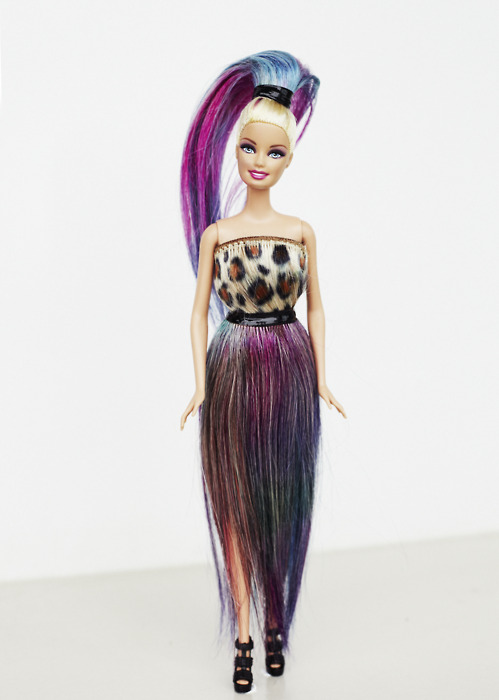 Even thought they advertise that you can wear these extensions as well, I think I'll leave that to the Barbies and young ones.

Christine is a frequent contributor to our blog and has a love for design, crafts, and all things hair. In her free time Christine can be found gardening, backpacking and mountain biking. She's still searching for a good backpacking hair style!

Latest posts by christine (see all)