Tabatha at the Vancouver ABA!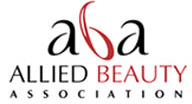 So this weekend is the annual Allied Beauty Association hair show in Vancouver B.C. This year they have a very exciting special guest speaker, Tabatha Coffey.
Tabatha is most well known for being a contestant on the Bravo TV hair reality show Shear Genius and her subsequent role as the host of Tabatha's Salon Takeover. If you have not seen Tabatha's Salon Takeover then please be sure to check it out. It is an educational, informative and hilarious look at struggling salons and what Tabatha can do to turn them around in just a week of being in charge.

She also runs a salon in New Jersey and does several lectures a year teaching other people in the hair and beauty industry how to improve their salons and their hairdressing skills. She definitely knows her stuff so read her blog or get her book or watch one of her shows because she will change the way you look at your business and the industry as a whole.
If you are in Vancouver this weekend, she will be speaking Sunday at 11A.M. and 4P.M. as well as Monday at 4P.M at the Vancouver Convention Centre.
Liam : Liam is well-established in the Vancouver salon scene, with over ten years in the industry. He was lucky enough to train with some of Canada's top, award-winning stylists at cutting-edge salons.

Liam lives for good people, food, wine, film, travel, art, ideas, politics ... in short, for la dolce vita.
Latest posts by Liam Shea (see all)