6 Tips to Make Change Happen In Your Salon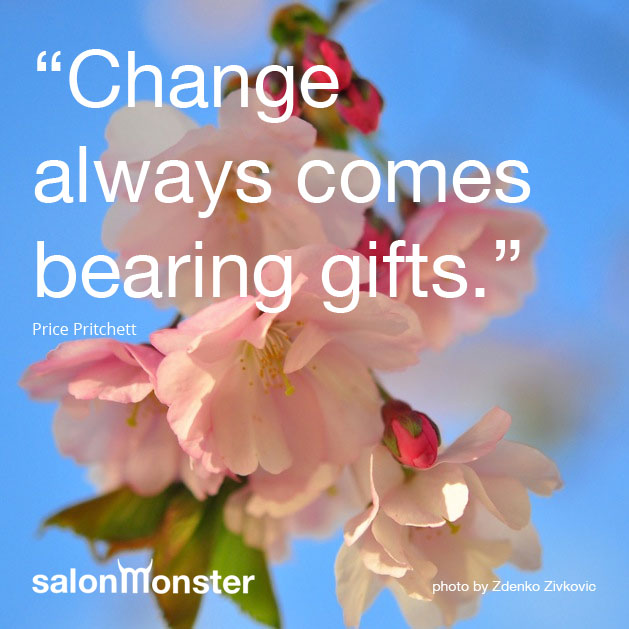 If you were to continue down the path you are on today and change absolutely nothing about your business tactics, strategies, or systems where would your business be a year from now?
Would you still be struggling with un-motivated staff, unsuccessful marketing and promotions, minimal retail sales, and an empty bank account? 
Have you found yourself saying "something's got to change"? If so, have you thought about when this change needs to happen by?
How long have you been looking for solutions to your business challenges? Change doesn't happen over night. 
What is your biggest challenge?
Cash flow?

 
Would you agree that if we took care of this many of your other challenges would disappear?
Staff motivation?
Would you agree that if we took care of this your cash flow would increase and your bottom line would grow?
Leadership?
Would you agree that with improved leadership skills you would have the tools to mentor, guide, and creatively motivate your team?
What is stopping you from getting started?
Here are 6 Tips to Make Change Happen In Your Salon:
Embrace it. change is a challenge but with it comes increased awareness and growth
Get out of your comfort zone. Do things differently
Create your list of intentions. Your 'to do' list
Start with baby steps. Tackle your smallest projects first
Give yourself the gift of education. Attend business building/leadership workshops and seminars
Ask for help. Delegate tasks, seek coaching
Be the change in your salon.
A guest post from Tara Main of

In The Black Salon Business Consulting provides systems, strategies, and solutions for salon growth and profitability. We inspire, motivate, and produce desired results by sharing experiences, renewing passion, setting attainable goals, and delivering tools for success. We believe in elevating cosmetology industry standards and assist salon businesses in becoming industry leaders.
Latest posts by Tara Main
(see all)