Fun Spring Accessories for Your Hair!
As the days are now getting longer and the sunshine is starting to stick around a bit more, my thoughts are moving towards springtime and all the gorgeous bright colours and patterns that awaken us from our winter hibernation.
To help jumpstart a happy head I thought I'd share with you some of my favourite springtime inspired hair accessories!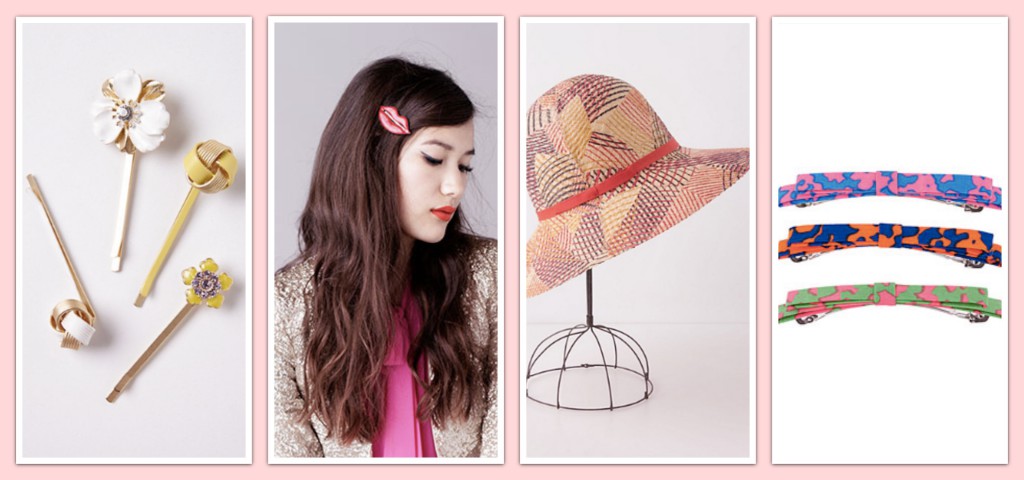 From left: Drifted Bobby Pin Set from Anthropologie, Smooch Bobbi from ban.do, Leaf Lines Floppy Hat from Anthropologie, Rave Bow Hair Clips from Topshop

Latest posts by christine
(see all)