Miss Ladyfinger – Inspired by Fashion

I'm absolutely loving the explosion of creative nail art I've been seeing over the past year!
One of my favourite nail trends has been using runway fashion and translating that into nail art.  A perfect example of this can be seen at  Miss Ladyfinger.
This site takes the hottest runway looks and turns them into easy to follow DIY nail art tutorials.  From Oscar da la Renta to Marc Jacobs, Miss Ladyfinger tackles them all!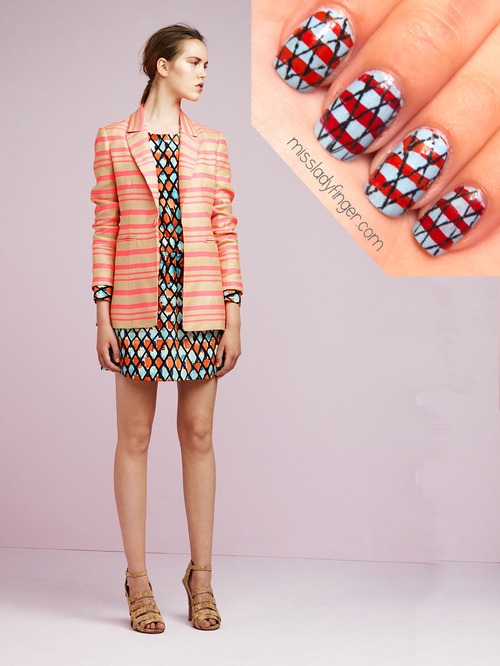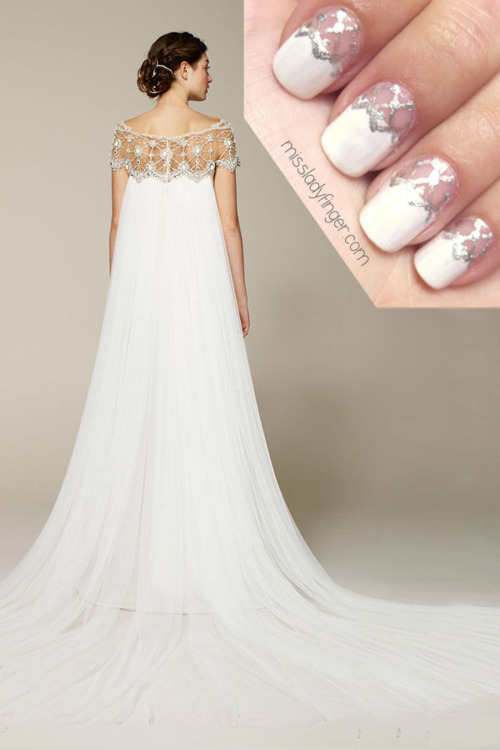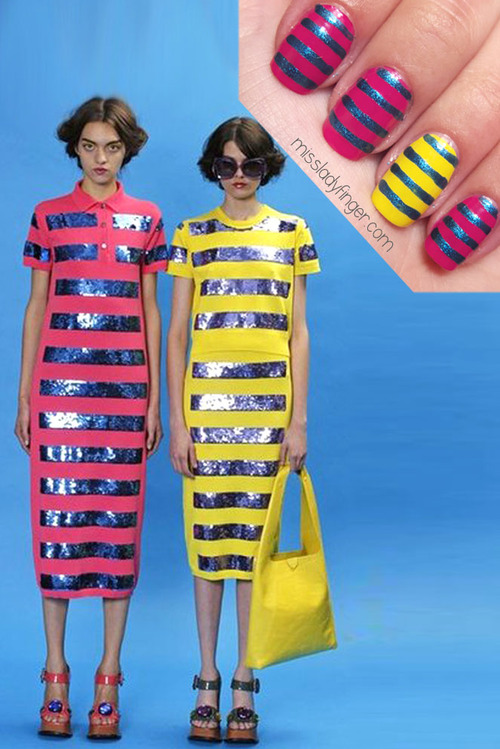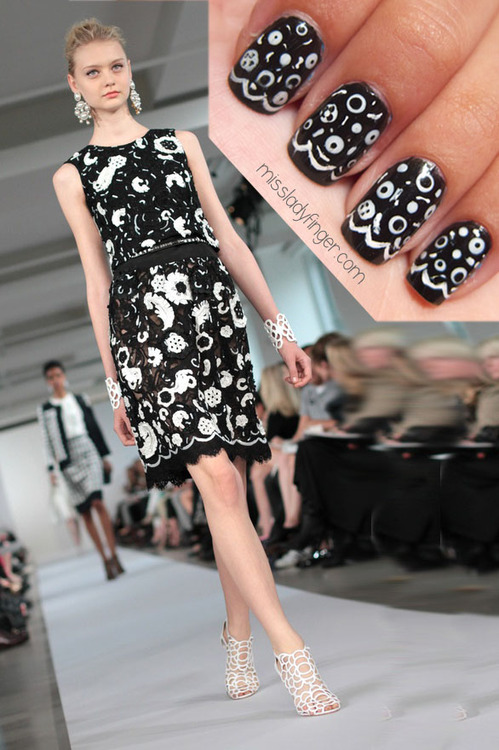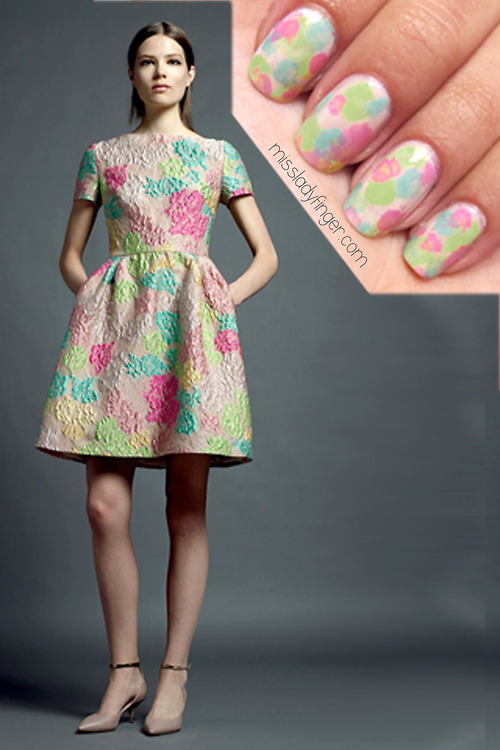 Whether you're doing your nails yourself, going to the spa or using nail stickers, it's great to see people using their digits to express their style.
To check out more from Miss Ladyfinger click here.
Photos: Miss Ladyfinger

Christine is a frequent contributor to our blog and has a love for design, crafts, and all things hair. In her free time Christine can be found gardening, backpacking and mountain biking. She's still searching for a good backpacking hair style!

Latest posts by christine (see all)