Creative Pantene Ads
I'm a fan of creative advertising and marketing. I'm a lot more likely to remember your message if you make me laugh.
These ads from Pantene all made me chuckle:
Dandruff prevention
Dandruff salt shakers … brilliant! Although I don't feel like salting my meal anymore.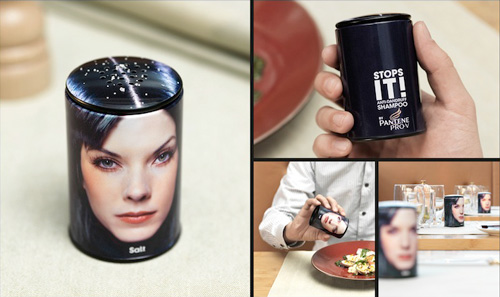 Door Handle
A clever way to advertise the strengthening properties of their product. These braided door pulls were apparently affixed to doors of salons and in malls and shopping centers.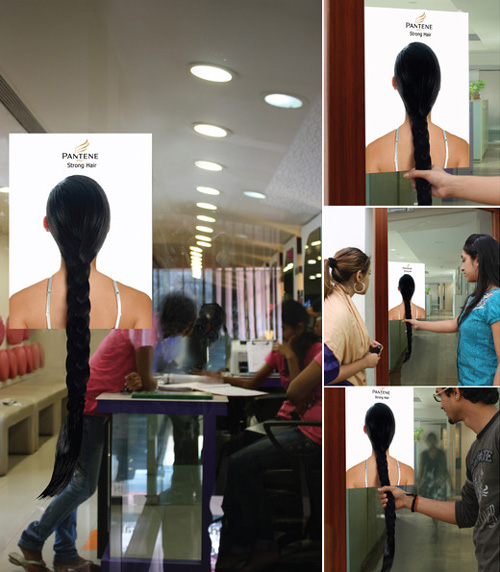 Trucker Ponytail
This has got to be one of favorites. I want to see the driver stop at a truck stop!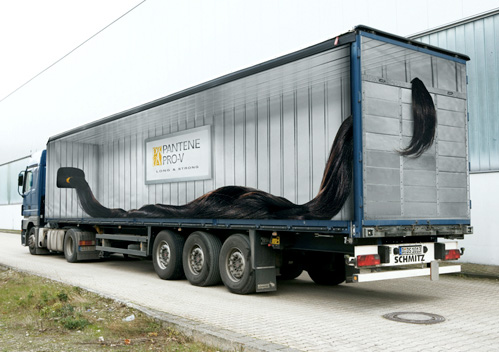 Rapunzel
To demonstrate their no break product Pantene hadprofessional climbers ascend this massive braid in Toronto.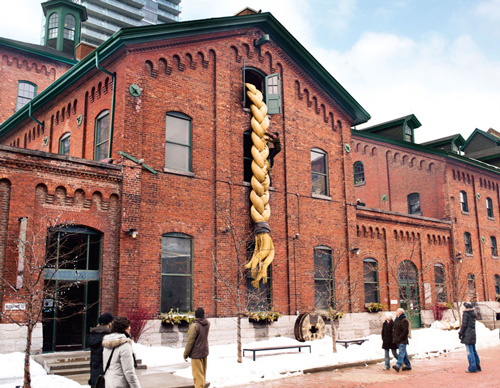 Strong Hair
Done for Pantene by Grey in Malasia, these door sign cleverly use strands of hair for hangers. Very cute!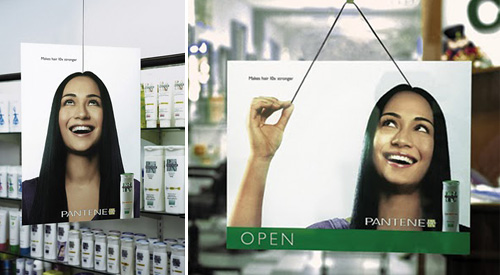 Escalator
And last but not least an ad for Pantene shampoo between escalators in Shanghai China. Not real hair obviously, but still prettycool.