Hair Ads That Make You Do a Double Take
We love a great ad, especially when it involves hair! Check out these hair ads that will make you stop in your tracks. 
Exposed & Elevated
What a clever way to advertise hair replacements! Witty and subtle, this is such a brilliant promotion from Folliderm.
Superior Hold
Talk about graphic proof of holding power, this showcase from Bench really grabs attention – and hair! 
Stability Handle
Johnny Andrean knows how to subvert our expectations by using an object we all know to demonstrate stability. No way to miss this, with its punch of bright red against the neutral white, black and grey.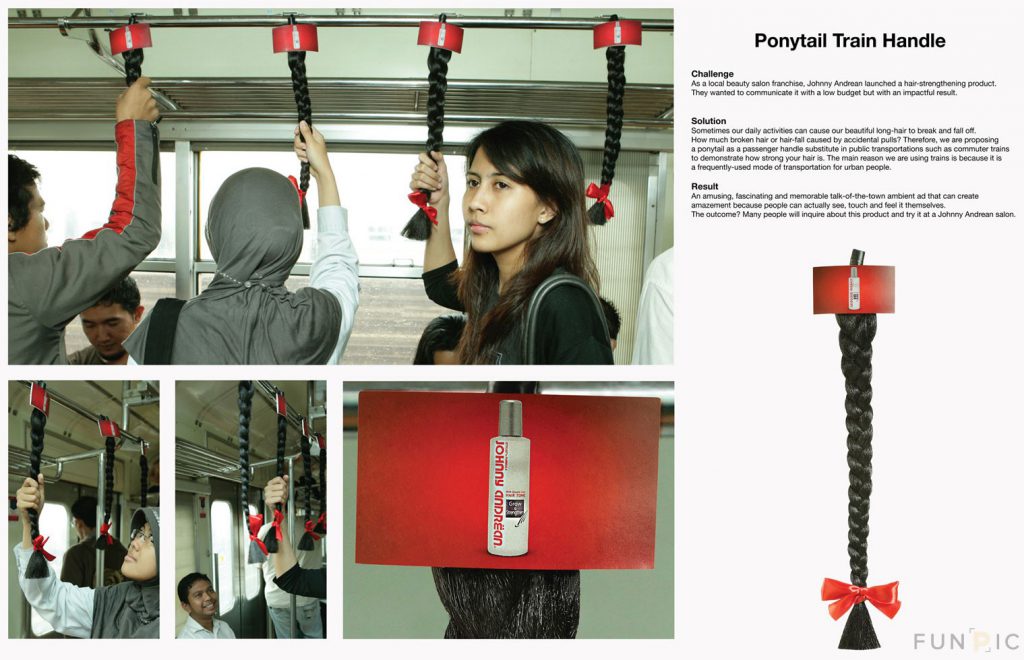 Sunset Hair
A perfect marriage of concept and image, the sky does the talking for this Koleston hair color product. Simple and evocative.
Door Handle
Pantene really wins for their bounty of unique and clever ads. 
Trucker Ponytail
Pantene with yet another surprising image that tells a story.  
Rapunzel
Rapunzel, Rapunzel, let down your hair! Made you look, right? To demonstrate their no-break product,  Pantene had professional climbers ascend this massive braid in Toronto.
Strong Hair
We get it immediately in this ad from Malaysia: your hair will be THAT strong when you use Pantene done by Grey.
Escalator
Pantene shampoo between escalators in Shanghai China. No need to say "silky and long" when the picture says it so well. A standout ad. 
Split Ending 
Looking at this ad, you can't NOT think of split ends and how Pantene helps prevent them. 
Knotted Fiasco 
Pert got it right in this boldly simple ad. You don't want your hair scared, do you?
The Head & Shoulders 
Head & Shoulders took the iconic Mona Lisa and made it tell their story. You'll see no dandruff from this view. 
Dandruff prevention
Problem and solution all in a single image! This clever "salt shaker" shows us what we don't want (dandruff), while containing an anti-dandruff shampoo. So clever! Pantene, of course. 
We hope you enjoyed these hair ads as much as our team did!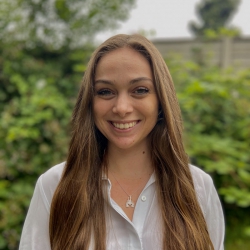 Latest posts by Meghan Ford
(see all)