Hair Salon Designs – Goodbody Hair Salon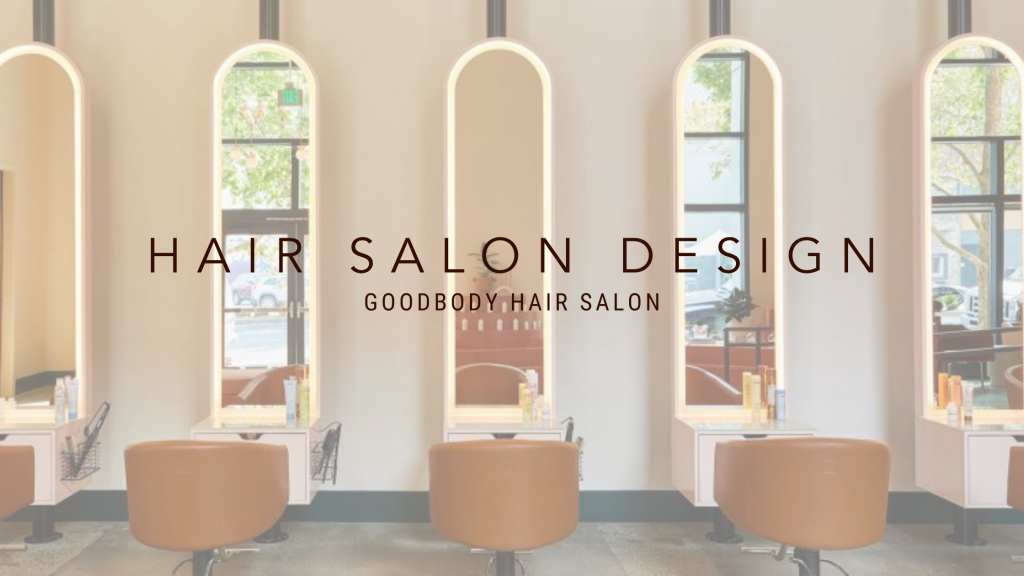 Hair Salon Design: Homework
We're blown away by the stunning, arched interiors of Goodbody Hair Salon, a salon for women with textured hair, designed by Homework and styled by Bianca Sotelo.
Located in Oakland, California, this dramatic double-height space got a major up-do! From the moment you enter, you're guided past the custom tambour front desk, along the beautiful curved built-in seating to a stunning terraced retail display area. The subtle yet contrasting colors of the salmon pink and dark teal create a modern and luxurious effect punctuated by sumptuous crushed-velvet upholstery.
The stylist stations don't just look good, they are well thought out, with ample storage and striking arched side-lit mirrors. They've even managed to navigate the two levels with a polished concrete ramp to keep the whole space accessible.
You won't believe how much the space has transformed from the original clinical office space it was. Check out these before, during and after photos:
Now, completely transformed, with floor to ceiling windows, the salon is perfectly lit with natural sunlight to strike any new cut. The floor plan allows a generous amount of space for both the client and stylist. The archway accentuates the salon's interior and is absolutely stunning. We'd love to work in or visit this incredible space.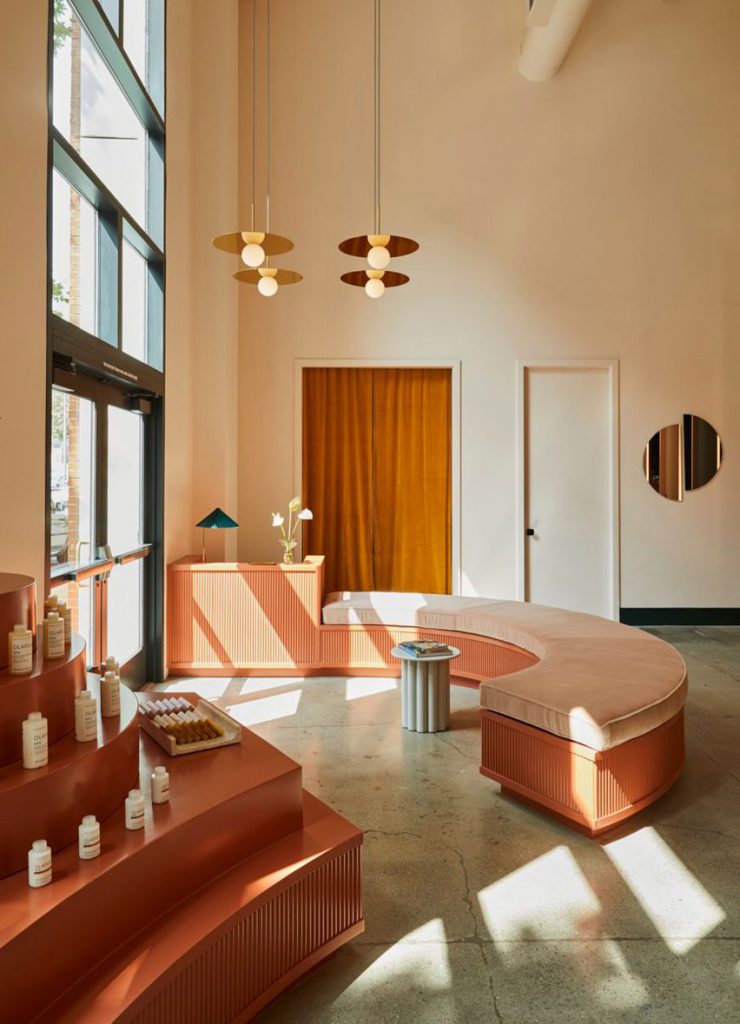 Looking for more inspiration? Check out our design profile of Onico Hair and Beauty or more of our Salon Design posts.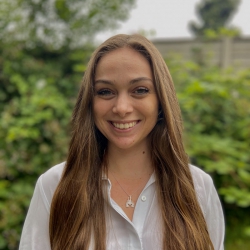 Latest posts by Meghan Ford
(see all)