Amazing African Salon Signs
I'm just blown away by the style of these wonderful hand-painted West African salon signs.  I came across them on Boing Boing and found them so refreshing and inspiring in our world of computers and digital imagery.
They come from the French speaking Republic of Benin in West Africa.
There is a great looking book called Ici Bon Coiffure by Jean Marie Lerat that would be great to grab a copy of.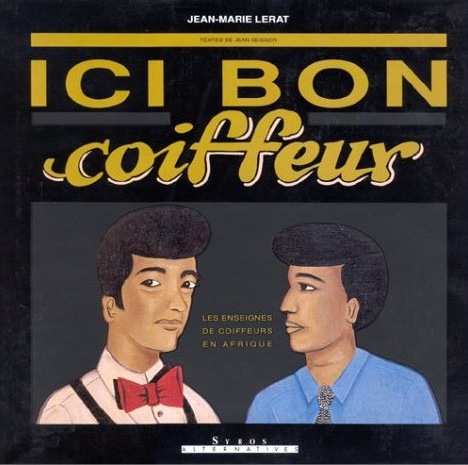 This guy seems to be selling a bunch of them from Ghana.  It would be so much fun to have one of them, but really I'd love to see them in their home country.
I dug up a few more on Flickr because they're just so cool!  Check them out below.