Comb Bottle Opener
These amazing comb bottle openers are created by the Old Familiar Comb Company.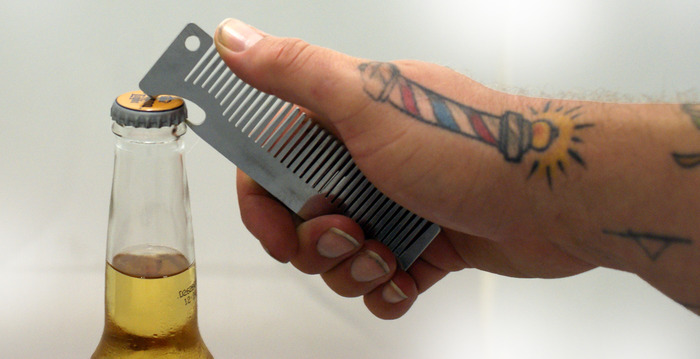 Laser cut from high quality stainless steel and designed by a barber, this product started life as a Kickstarter project.
These are made in Columbus Ohio and you can choose from a polished or brushed finish.

I can't think of a better combination – comb your coif then open a beer and enjoy!

Latest posts by christine
(see all)