Finding The Perfect Stylist For Your Salon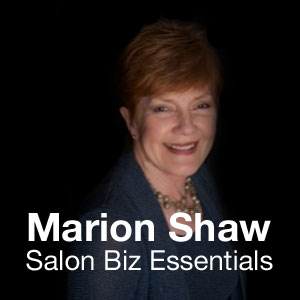 I recently consulted with a client who needed experienced stylists for a beautiful new salon. We had a long conversation about how to word help wanted ads and what is important to stylists in a salon.
I told him that any message can take on different meanings depending on how it is delivered and how things are said and trying to find the perfect stylist is no different. It is all part of marketing, except you are marketing for employees and not clients.
I told him to think about his business. What do you have to offer a new employee? What makes you different and special from any other salon who is looking for great stylists?
Once you have identified this, you can then start thinking about what employees really want in their next position. We tend to think it is the money. Think again, money is 4th on the list of priorities.
Here are the things that salon employees respond to and are motivated by:
Recognition. There is nothing that motivates people more to do a great job than being recognized for a job well done. Having your manager/owner/ fellow team members come and tell you what a great makeover that was, or a fabulous new color just makes people want to do more and even better. How can you communicate this to your potential stylists?
 Being part of a team. Being able to build a strong team and have them really feel like a part of it is also important. It's that synergistic thing – the 1 + 1 = 3!  People like to feel that they belong and have common goals and support in what they do.
Being an "insider." Once again, your stylists want to feel that they are part of the business, that they know what is going on and are contributing to the overall good of the business.
Money. Yes, your stylists want to earn a good living. We all have bills to pay, eat, live and play a little and as an employer we need to recognize that and make sure our employees can earn a decent living. After all, this is not an easy profession.
So once we know what it is we need to communicate to our new employees, then we can start to put an ad together, using the A.I.D.A. principle to attract the type of people we need.


A is for attention. Your first statement has to be something that will catch the eye of the stylist.  Something catchy, funny, with impact that will make them look at the ad and read on.  Remember, if you can't get their attention, then no matter what the rest of the ad says, they won't read it.


I is for interest. Now you have their attention, you have to say something that will interest them enough to think about what you are saying.
D is desire. Now you have them, here is where you sell the benefits of working with you and your team. What you have to offer them, how you can help them fulfill their career dreams and enjoy being part of your business.
A is for action. Let them know that you need to hear from them NOW. Tell them what they need to do in order to be considered for this great opportunity.
The b
ottom line is that my client really thought about all of the above and put together a fabulous ad that really worked. 

He now has a new, experienced stylist who actually has a clientele, with a second one just starting. There were also 5 more resumes that came in from people whom all had experience and the same motivation and passion for our industry. 

So the point is, it's not what you say, it's how you say it that means the difference between success and failure when it comes to any kind of marketing, whether it be to your clients or your employees.

Marion Shaw is a salon business coach and consultant with  Salon Biz Essentials and owner of Busy Bus Publications. Also check her out on Facebook.  
Latest posts by Marion Shaw
(see all)