Kate Spade Nail Polish!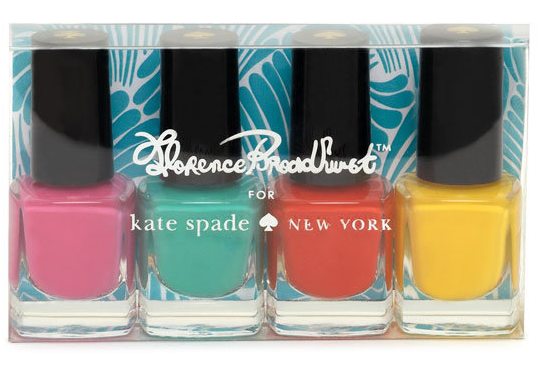 I'm so excited about the collaboration between Kate Spade and Poppy King for this super cute limited edition set of 4 mini nail polishes!
The colours are inspired by Australian artist Florence Broadhurst, who is an amazing icon in the world of pattern and fabric design. The nail polishes are even named after some of her popular textiles – Watermelon Fingers, Sea Foam Swirls, Solar Orange, and Yellow Cockatoo.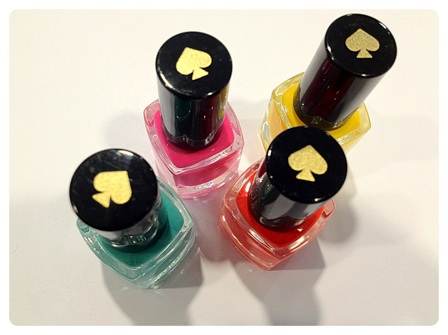 These limited edition beauties will be available starting in April online at KateSpade.com or in her New York store locations and will retail for around $28.00.
Photos: Kate Spade

Latest posts by christine
(see all)