Salon Business Check-Up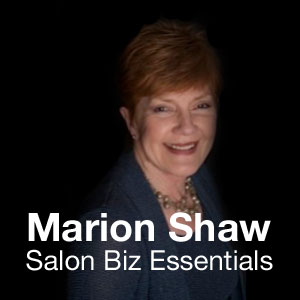 The year is almost over, so it's time to do a salon check up and see where you are at as far as your numbers are concerned.
Theoretically, we should all be checking those each month, however, the reality is that many of us get busy and put those reports aside to look at later.  You just can't afford to get to the end of the year and discover you have been losing money and those projections and goals you set almost a year ago are a fairytale!
Pull out your business plan, or whatever you used to set your goals and start to take a good look at them.  (Shame on you if you don't have written goals and projections – If you don't know where you want to go, the chances are you won't get there!)
These are the numbers you should have on your projections sheets:
Overall service income
Overall retail income
Percentage of retail to service
Average number of clients per day/week/month
Average service ticket per client
Average retail ticket per client
Rebooking percentage
Productivity level – (Hours available – hours booked)
Client retention rate
Staff retention
At the end of this month you should be at 75% of your goals, great work if you are higher.  Also look at your salon expenses – are they on line with what you budgeted?  Has anything taken a huge jump or a significant decline?
Now you need to take a look at your individual stylists numbers as far as the above list is concerned.  Are they reaching the goals you set together?
Whether you are on track or not, you need to have your next staff meeting visit those goals and the current numbers.  Let you staff know where they have done a great job and to keep up the great work.  Offer a reward for those who exceed their goals and plan a party if the whole salon exceeds those annual figures.
If you are behind, take a good look at what has to be done in order to reach your annual figures.  Simply telling your team to do a better job or to work harder does not work.  Make sure you give them specifics on what needs to be done, then make sure they have the tools and the coaching from you to help them to get there.  If they need to pick up the retail, teach them how to introduce retail to their clients and follow through the service to the exit consultation to close the sale.  If your productivity level is down, brainstorm with your staff to increase the number of clients coming through your doors.  What percentage of your clients are being retained or rebooked?  Those are hugely important numbers.  Show your stylists how to rebook their clients successfully and take a good look at the service skills that are needed to keep your clients returning to you.  If your service ticket is low, have a meeting on adding services by up-selling to your clients.
Ideally, you should know all of this on a monthly basis, but if not then now's the time!  Pull out those plans and get working and get on track to have your most successful year.

 Marion Shaw is a salon business coach and consultant with  Salon Biz Essentials and owner of Busy Bus Publications. Also check her out on Facebook.                                                    
Latest posts by Marion Shaw
(see all)