The Transition from Assistant/Apprentice to Stylist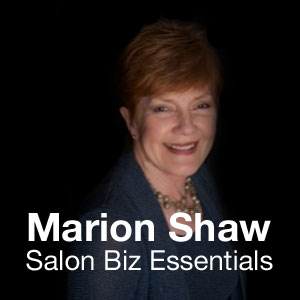 For those salon owners who have apprentices or assistants, it's always a challenge to transition from that position to being a productive stylist on the floor.
During a discussion with salon owners last week, the following tip came in from a savvy salon owner and how he makes the change.
One of the first requirements, and one that is taught throughout the term as an assistant, is the ability to network and look for clients.  Also, during their training, all assistants and apprentices are taught the protocols of dealing with clients. Guest service skills are paramount.  Remember the story?  A client will forgive the odd less than perfect haircut, however, they will not forgive poor service.
Another skill that is taught, and should always be "systematized", is the procedure for re-booking clients.  Salon owners should always coach every staff member who performs services on this all important part of the service.  In this case, it's all about the final consultation once the client's service is finished.  Get them in the book for their next appointment!!  This has a huge impact on the bank account at the end of the day.
It's all about taking responsibility for yourself, building your people skills and learning the systems and practices that are required for success.
The new stylist cannot expect to suddenly go on the floor full time and have the salon owner feed all of the new clients to them.
One way to begin is to give the transitioning stylist one full day on the floor.  To make it easier, it is always a Saturday, when the salon expects to be busy and probably turning new clients away.  Basically, the new stylist has to earn more days.  Once the appointment column is filled with request and re-booked appointments for the next two weeks, then the stylist is given another day, and so on.  This way, the new stylist is productive when on the floor and has the incentive to move up to more days.
There is also an agreement that when not on the floor styling, the new stylist will perform all of the usual assistant's duties, as before.
When starting new assistants or appentices, it is always important to lay out exactly what your requirements and systems are for that all important step to doing what they love and came into this industry for.
Hope this helps.  By the way, if you have a great method for this process,  e-mail me and spread the word.


Marion Shaw is a salon business coach and consultant with  Salon Biz Essentials and owner of Busy Bus Publications. Also check her out on Facebook.  
Latest posts by Marion Shaw (see all)