Are those shoes made of hair?
Designers Nicole Goymann and Christoph John have created decorative shoe pieces that may look like hair but are actually made from deconstructed silk worm cocoons!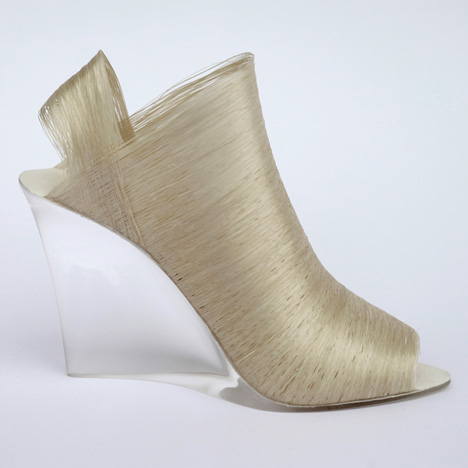 The two designers named this the Lei Zu Shoe Collection after the Chinese empress who invented the silk reel.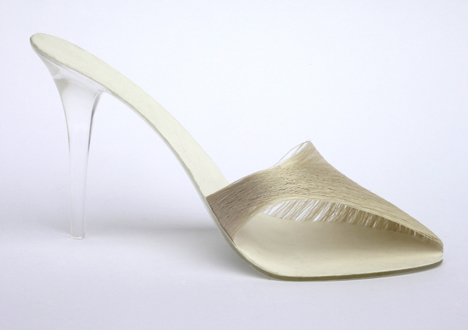 The appearance of hair strands is created by using fine threads of silk wet down and then shaped into these beautiful shoe designs. Natural silk glue hold the strands together until they dry.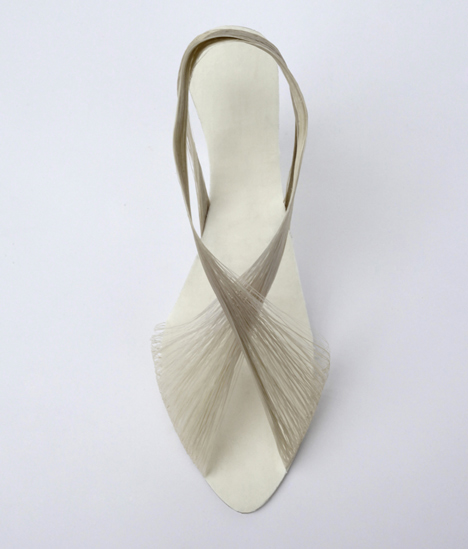 Nicole and Christoph hope to create wearable versions of these silk shoes in the near future but in the meantime we can look on in awe at their creative talent!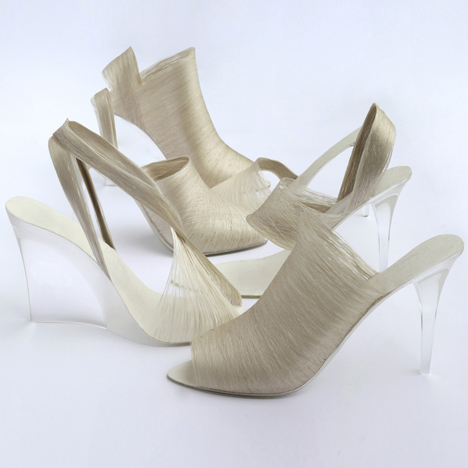 Photos: Dezeen

Latest posts by christine
(see all)

One Comment