Stylish and Affordable – A Match Made in Heaven!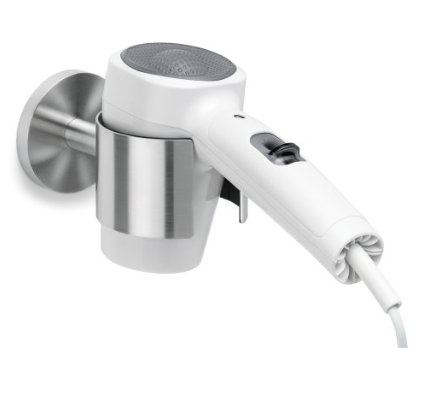 Design company Blomus has created a stylish hair dryer holder that is simple, sleek and will discreetly blend into any salon decor.
Made of stainless steel with an inner ring lined with rubber to grip your dryer and hold it in place.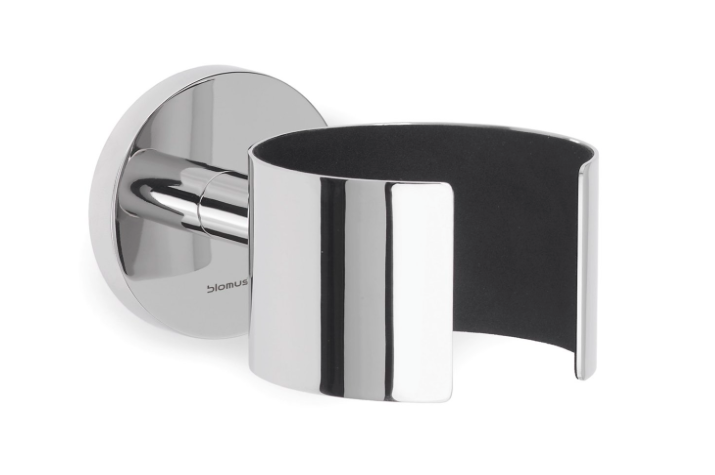 The best part is that it's also affordable, around $30.00.
Great design and functionality at a reasonable price – loving it!
Do you have a favourite salon tool that combines form and function?  Let us know!

Christine is a frequent contributor to our blog and has a love for design, crafts, and all things hair. In her free time Christine can be found gardening, backpacking and mountain biking. She's still searching for a good backpacking hair style!

Latest posts by christine (see all)