Colour Changing Nail Polish
With summer upon us it's time to let your nails shine…and change colour!
Del Sol Color Change has a nail polish line that changes colour depending on whether you are inside or outside.
The sun activates the colour change in the polish so when you venture out on the patio your lovely nail polish will transform into a fresh new colour, just like magic!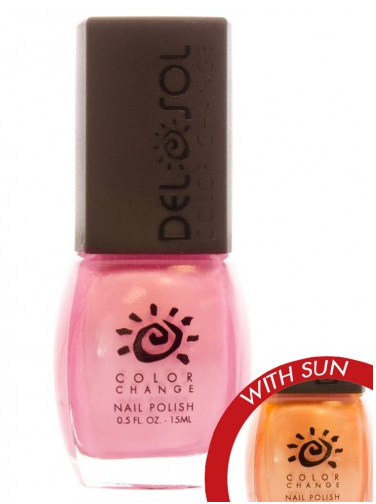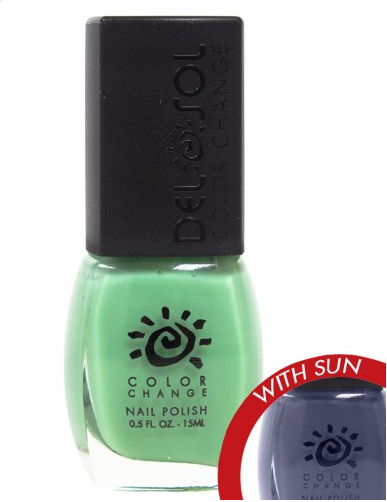 Sparkling Spring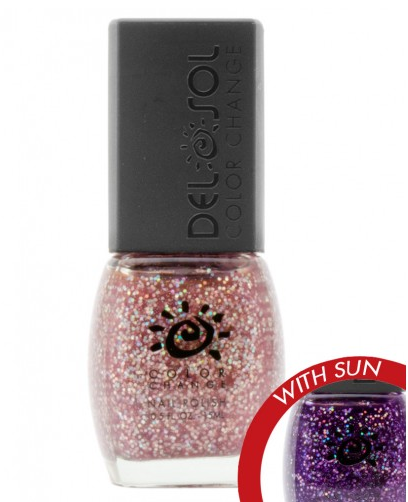 Confetti
Del Sol is one of the big wigs in the world of colour-changing apparel and accessories and their polish retails for around $9.00 a bottle.
*Here in Canada we spell things a bit differently – colour vs color (the US spelling) –  sorry for any spelling confusion with this post 🙂

Christine is a frequent contributor to our blog and has a love for design, crafts, and all things hair. In her free time Christine can be found gardening, backpacking and mountain biking. She's still searching for a good backpacking hair style!

Latest posts by christine (see all)