Cool Design at end…Link Salon
Yet another cool salon design found on dezeen – this time from Osaka, Japan.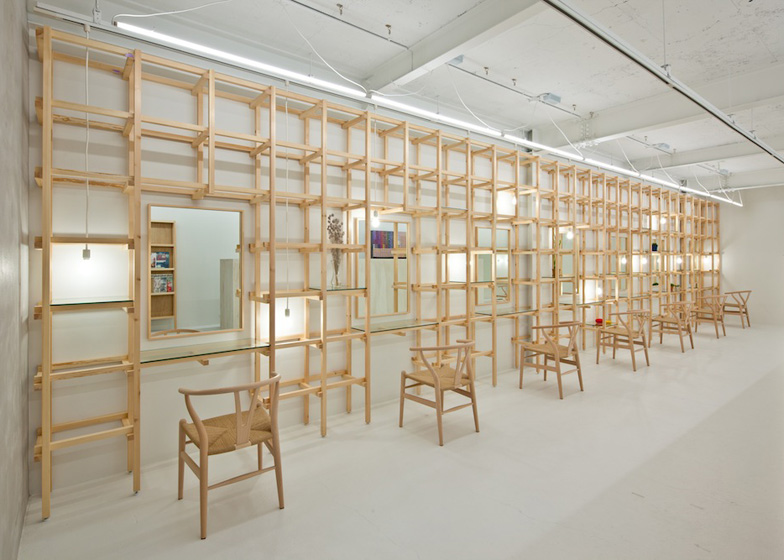 Created by Japanese designer Yasunari Tsukado, end…Link Salon is a masterpiece of timber.
Lattice shelves line the seven cutting stations creating a practical place for products and tools.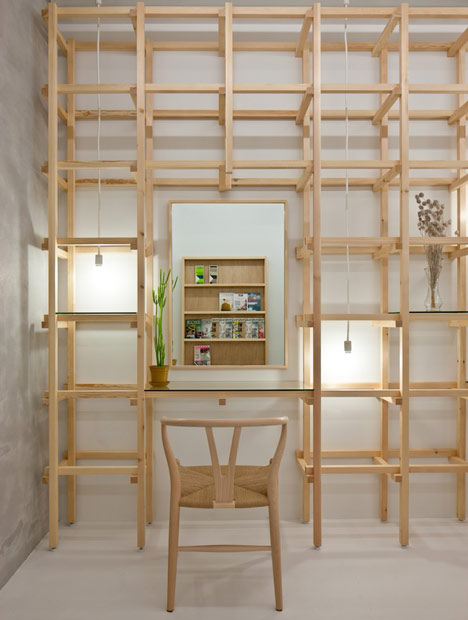 Simple pendant lights hang from the ceiling offering task lighting.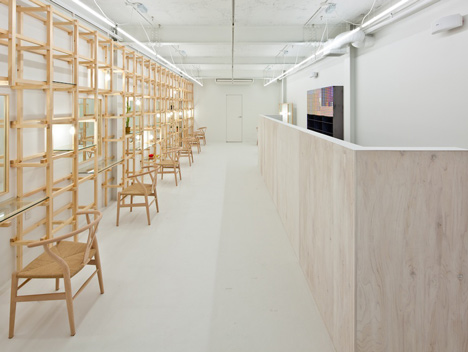 A long plywood screen is used for the reception area and colour bar.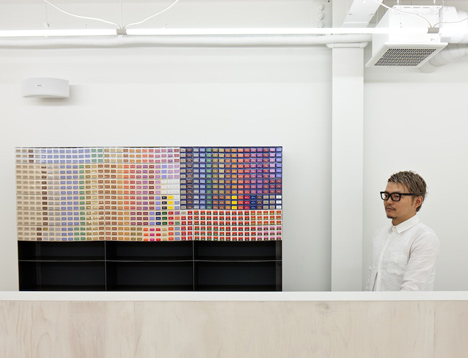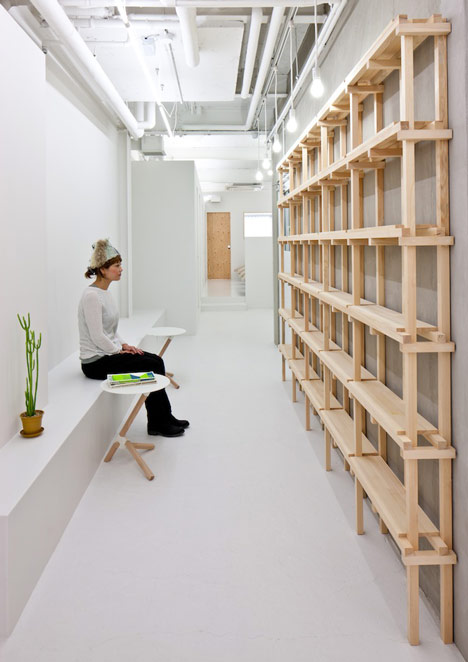 This 28 metre long room has been transformed into a sleek yet modest space to get pampered and beautified in!
Photos: Stirling Elmendorf

Christine is a frequent contributor to our blog and has a love for design, crafts, and all things hair. In her free time Christine can be found gardening, backpacking and mountain biking. She's still searching for a good backpacking hair style!

Latest posts by christine (see all)

2 Comments