French salons go quiet to protest music rate hikes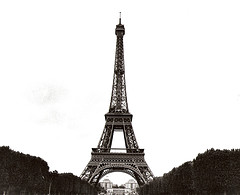 Hair salons in France were eerily quiet today as salons shut off their sound systems in protest against the doubling of the licensing fees required to play music in their establishments.  Salons, shops, cafes and even car parks have to pay a levy to play music on their premises.  The tax is in the range of 24 € to 36 €, but is set to double in 2011.
The French Fédération Nationale de la Coiffure estimates that salons pay about €1.3m a year  in music levies and that it will increase to €7.3m with the new changes.
Most clients were shocked to learn that their salon has to pay licensing fees to play music.
Spotted at: http://www.guardian.co.uk/world/2010/dec/07/france-hairdressers-music-tax-protest