Miss Fisher Style Envy!
My newest hair and style fascination/obsession is with the 13 episode Australian series Miss Fisher's Murder Mysteries.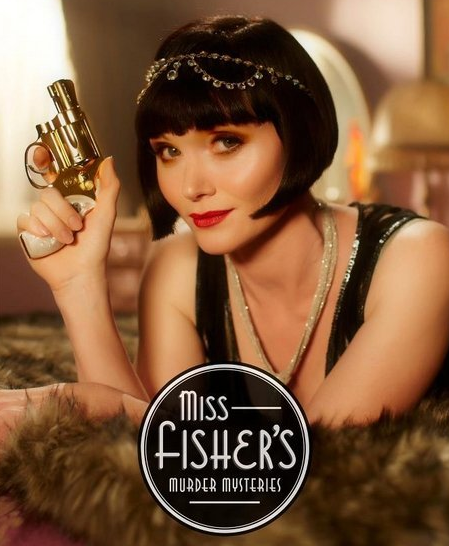 The series is set in Melbourne, Australia in the late 1920's. The lead character, Miss Phryne Fisher, is just bursting with exuberant style and energy.
Played by Australian actress Essie Davis, Miss Fisher is a glamourous, independent, and modern woman in a time when being a strong female wasn't exactly the societal norm.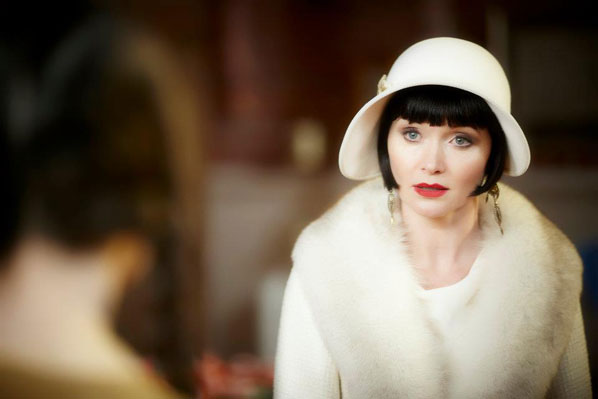 Her sleek hair (love the bangs), glitzy headpieces and her endless collection of fabulous hats have me filled with envy. I love it all!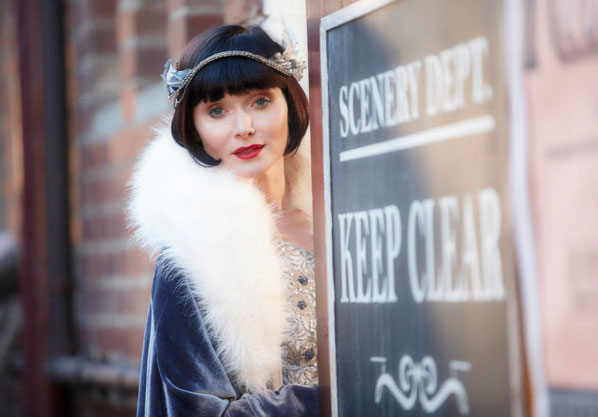 The series is based on 18 crime books written by Australian author Kerry Greenwood. The premise is that Miss Fisher arrives in Melbourne to live with a relative and immediately finds herself embroiled in mysteries, murder, blackmail and all out mayhem.
She uses her quick wit to help people solve their problems and thus starts her career as a detective.
Never one to be seen out without her signature red lipstick, Miss Fisher and in fact the whole series, captures an amazing time in history full of unique style and exploration.
Check out all the glamour for yourself – watch Miss Fisher's Murder Mysteries, it airs on Friday evenings on the Knowledge Network here in Vancouver.
Check your local listings to find this wonderful series in your area.
Photos:  abc.net.au

Latest posts by christine
(see all)

2 Comments