Hockey pride through a manicure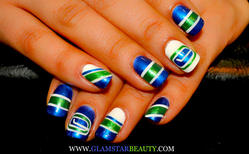 What a great way for nail salons and their clients to show their hockey pride!
Being able to design custom nail treatments for the Canucks fans here in Vancouver has been a very smart business move for GlamStar Beauty and Nails.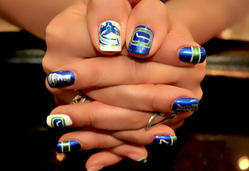 This concept could work for many different events in any city – what a great treatment to be able to offer at your salon!

Christine is a frequent contributor to our blog and has a love for design, crafts, and all things hair. In her free time Christine can be found gardening, backpacking and mountain biking. She's still searching for a good backpacking hair style!

Latest posts by christine (see all)

One Comment