Newsprint Nails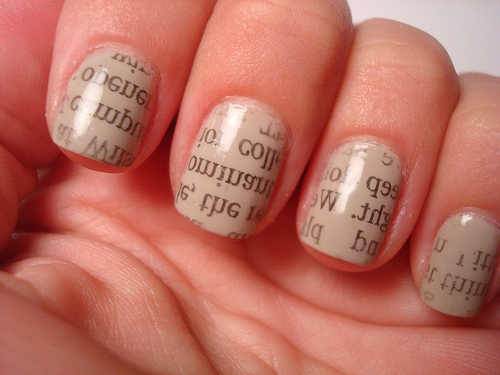 Looking to make a statement with your nails?  This newsprint manicure may be the answer!
Originally found on Passion Nail Arts site in French, this is a cool manicure  you can give yourself as well as customize any way you'd like.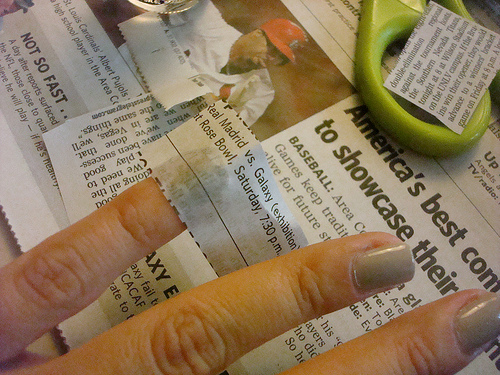 For the english instructions on how to do this, go to If It's Hip It's Here's blog for the full how-to!

Christine is a frequent contributor to our blog and has a love for design, crafts, and all things hair. In her free time Christine can be found gardening, backpacking and mountain biking. She's still searching for a good backpacking hair style!

Latest posts by christine (see all)