Online Booking
salonMonster makes booking online a breeze for your clients.
How does it work?
Clients access your online booking through your Web page. In under a minute, their appointment is booked. (Yes, it's that easy.)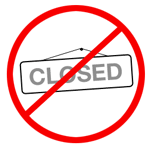 Never Closed
salonMonster lets clients book appointments at their convenience. No more sitting on hold or waiting for the salon to open.
Easy Access
When clients book for the first time, they only have to enter their name, email and phone number. It's a snap, even for novice computer users.

Automatic Reminders
You'll reduce no-shows dramatically with salonMonster's automatic appointment confirmations and reminders.
You Have Control
You determine what appointments your clients can choose from. The options can be different for each staff member or the same for all.
or
No credit card required