Jazz Party!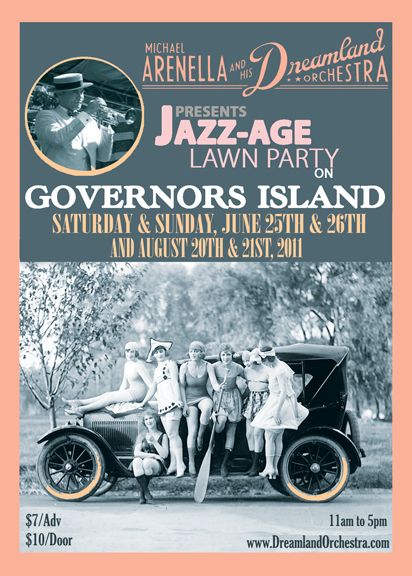 The 6th bi-annual Jazz Age Lawn Party is once again set to take place on Governor's Island in New York this weekend and I for one am jealous of those who get to attend. It has been a long time goal to make it to New York especially for this party.
This is quite possibly the coolest looking party I have ever heard of. On the Dreamland Orchestra website this is how they describe it:
"Michael Arenella and His Dreamland Orchestra invites you to join us on this hidden gem just off the southeastern tip of Manhattan, nestled in the heart of majestic New York Harbor.
Under a shady grove of centuries-old trees, caressed by fresh sea air, a sprawling green surrounded by historic officers' quarters and 18th century naval ramparts becomes the setting for a true Gatsby affair. A recession-friendly $7 advance admission gives you access to one of the Summer's most magnificent celebrations.
Widely anticipated by flappers, sporting gents and tiny tots alike, this event has been featured and reviewed consistently by The New York Times, who selected the Jazz Age Lawn Party as one of the most memorable parties of 2009 and 2010."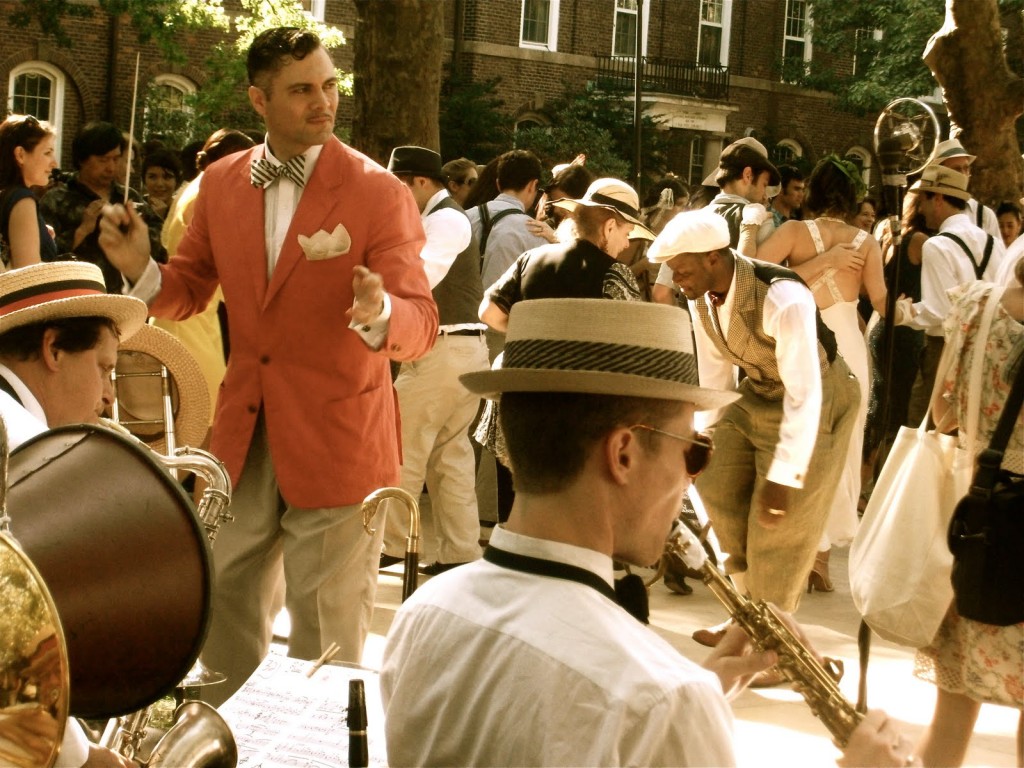 If you live anywhere near this and get the opportunity to go please feel free to send a comment about how awesome it is to us!
Liam : Liam is well-established in the Vancouver salon scene, with over ten years in the industry. He was lucky enough to train with some of Canada's top, award-winning stylists at cutting-edge salons.

Liam lives for good people, food, wine, film, travel, art, ideas, politics ... in short, for la dolce vita.
Latest posts by Liam Shea (see all)