Viktor Leske International
Viktor Leske International is the design creation of architect firm Karhard Architektur + Design. Located in Berlin, this salon embodies the minimalist qualities I love.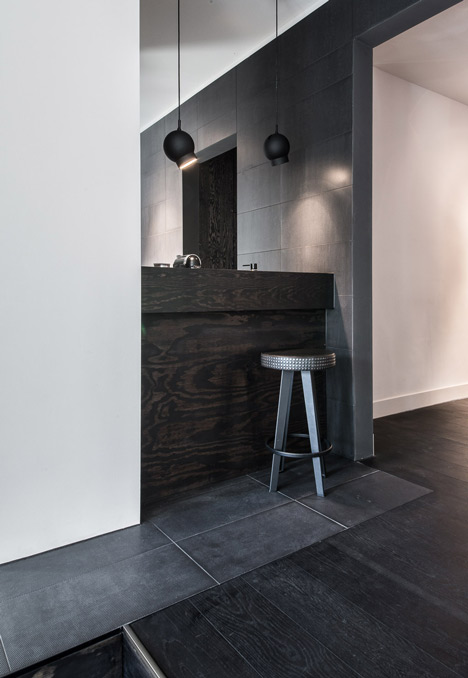 Beautiful curved steel framed mirrors drop from the ceiling hanging above sleek concrete floors. These dramatic steel structures act as dividers between the two stations.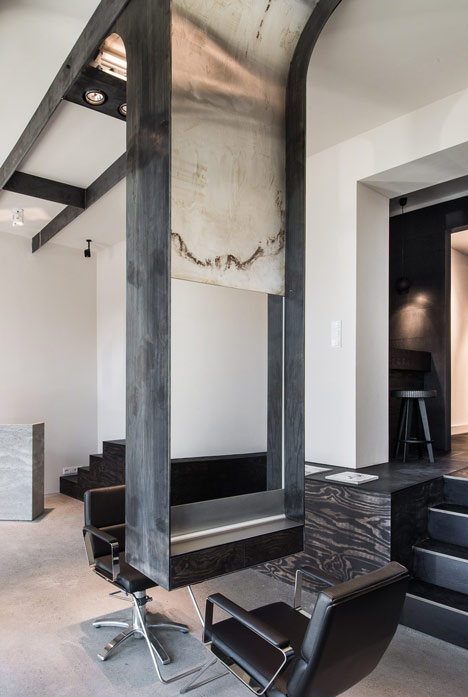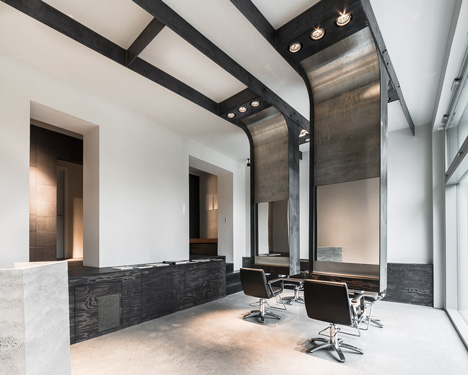 Glass panels light up the hair washing area which is located up a short flight of stairs. These lights are programmable LED's so the mood can be changed as often as you wish.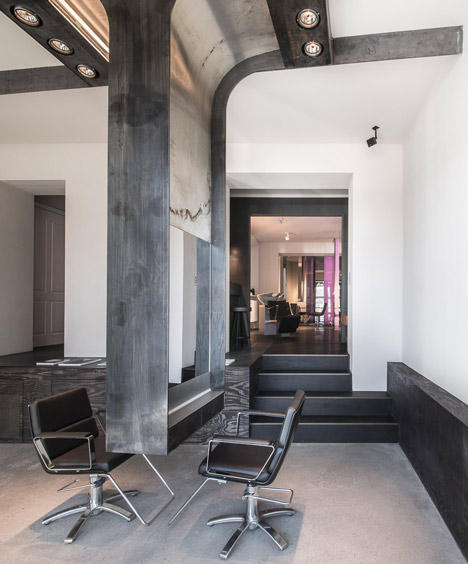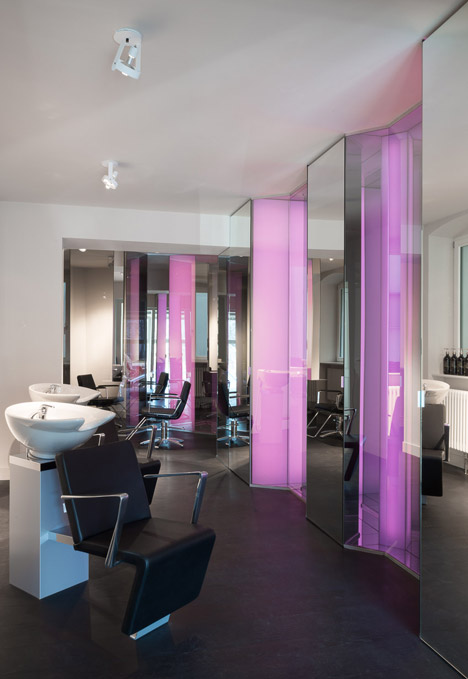 I really enjoy all the different personalities that are reflected in salon design – from sleek minimalistic spaces to cozy quaint beauty parlours, I love them all!
If you work in or know of a fun and well designed hair salon or spa, let us know, we'd love to share!
Photography is by Stefan Wolf Lucks

Christine is a frequent contributor to our blog and has a love for design, crafts, and all things hair. In her free time Christine can be found gardening, backpacking and mountain biking. She's still searching for a good backpacking hair style!

Latest posts by christine (see all)