Bold and Unique Design at Nafi Salon in Switzerland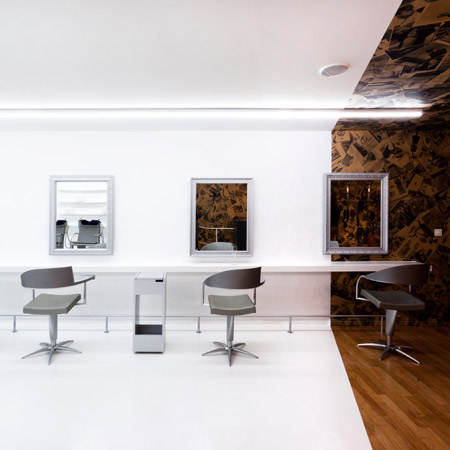 While perusing Dezeen on the weekend I came across this stylish salon located in Basel, Switzerland.
Nafi Hairdressing Salon is located in the historic city centre and definitely packs a design punch!  Created by Sudquai in collaboration with ZMIK Spacial Design, the salon space has been separated into two distinct areas.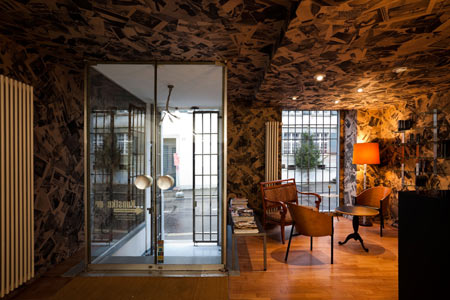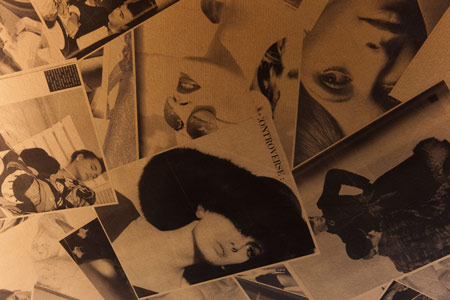 The reception area walls have been beautifully covered in 2500 copies of vintage Vogue magazine pages photocopied onto packaging paper. Warm lighting and timber flooring help to create a cozy environment for clients to wait in before their service.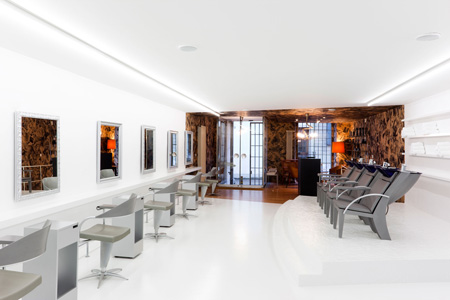 The salon then transitions into the cutting area which is a bright, glossy, minimal space where the clients and their hair take centre stage.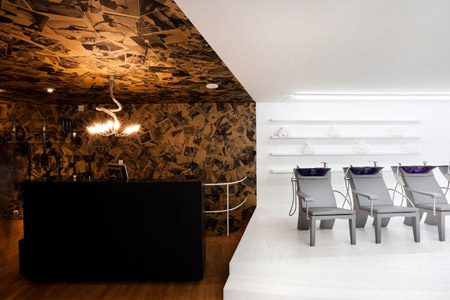 I really like the juxtaposition created between the two spaces and I love the Vogue magazine wallpaper, very creative. I just wouldn't suggest wearing a skirt or dress if you're getting your hair washed, those mirrors at the cutting stations don't offer much privacy!!
Photos: Dezeen

Christine is a frequent contributor to our blog and has a love for design, crafts, and all things hair. In her free time Christine can be found gardening, backpacking and mountain biking. She's still searching for a good backpacking hair style!

Latest posts by christine (see all)