Vasken Demirjian's Modern Salon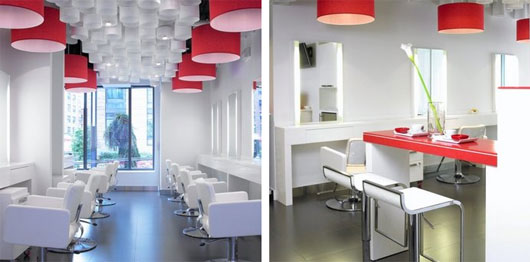 I'm a big fan of modern clean lines so I was thrilled to come across this salon design done by MSK Design Group for Vasken Demirjian's Westchester New York salon. This salon specializes in colour services so the crisp white decor lends a fantastic backdrop for all those hair colours!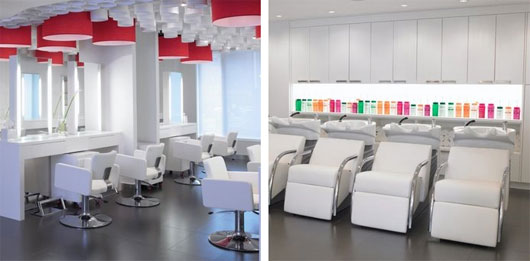 I love the way they treated the ceiling as almost an art installation. As a client think how much time you spend staring at the ceiling while you get your hair washed etc. so I appreciate how they made the ceiling interesting. The punch of red is fantastic as well.
For more information on this salon visit their website:
http://www.vaskendemirjian.com/index.htm
For more information about MSK Design Group:
http://www.mskdesigngroup.com/

Christine is a frequent contributor to our blog and has a love for design, crafts, and all things hair. In her free time Christine can be found gardening, backpacking and mountain biking. She's still searching for a good backpacking hair style!

Latest posts by christine (see all)

2 Comments