$250,000 All Bottled Up!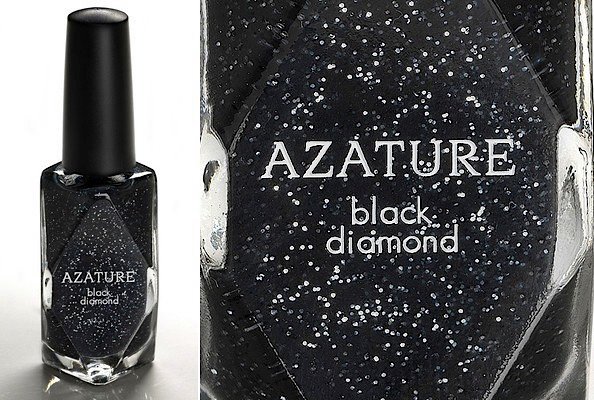 I know this is crazy but I had to share the story of this outrageously expensive (in fact the MOST expensive) nail polish called Black Diamond from Azature.
Luxury jeweller Azature have created one exclusive bottle of nail polish consisting of 267-carats of black diamonds which carries the immense price tag of $250,000.00. The LA based brand is calling this "the ultimate fine jewel", making it the most expensive nail polish in the world.
Don't dispair though, they're also making a 5 oz version which contains a single black diamond and will be sold at Fred Segal in LA for $25.00 a bottle.
Photos: Azature

Christine is a frequent contributor to our blog and has a love for design, crafts, and all things hair. In her free time Christine can be found gardening, backpacking and mountain biking. She's still searching for a good backpacking hair style!

Latest posts by christine (see all)