Barber Amsterdam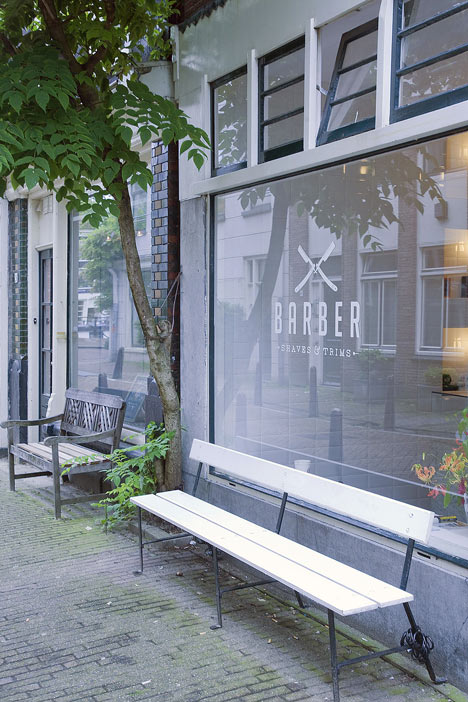 Here's another fabulous barber shop located in Amsterdam. Simply called Barber Amsterdam, this space in a 19th century building was designed by Ard Hoksbergen.
Exposed copper pipes act as conduits for the water and electricity while the concrete reception desk, reclaimed wood floors, and plywood shelving give this shop a fantastic industrial feel.
Enjoy the eye candy!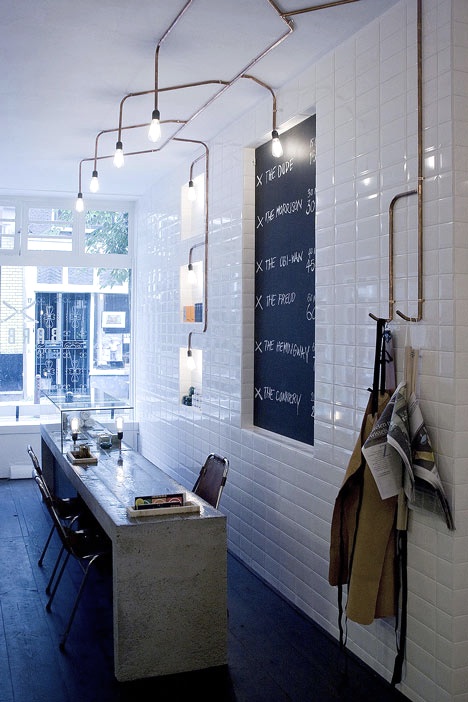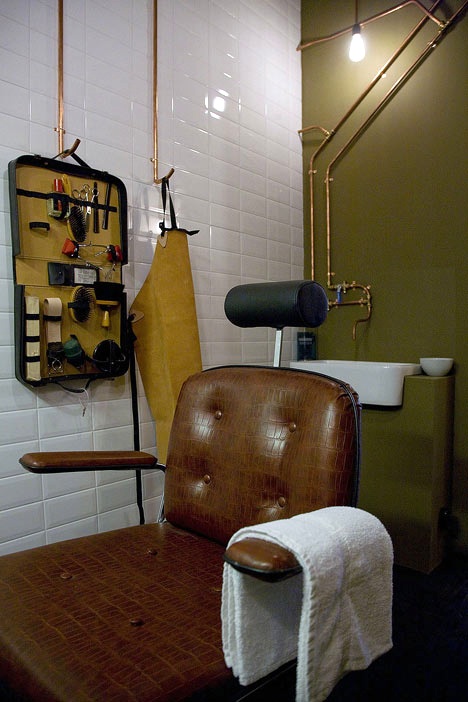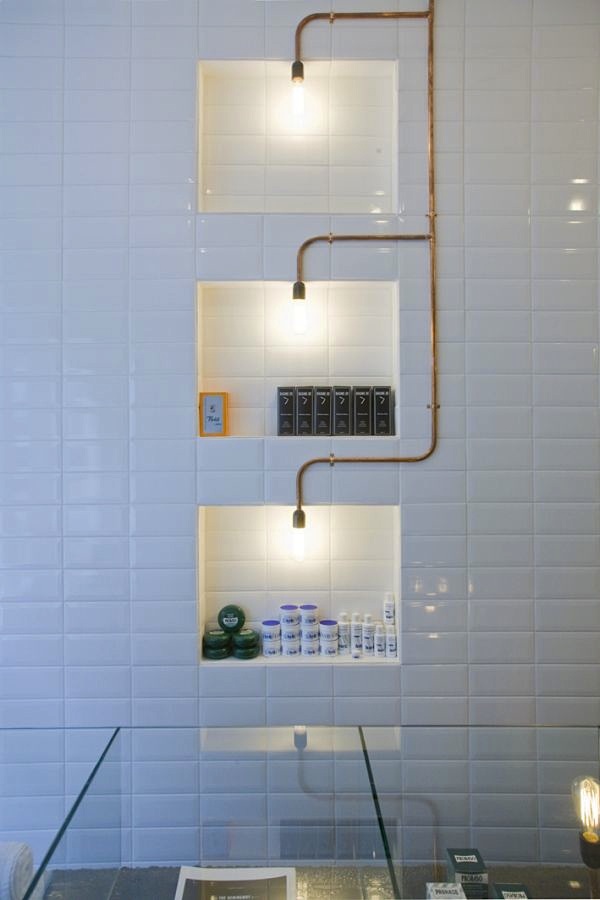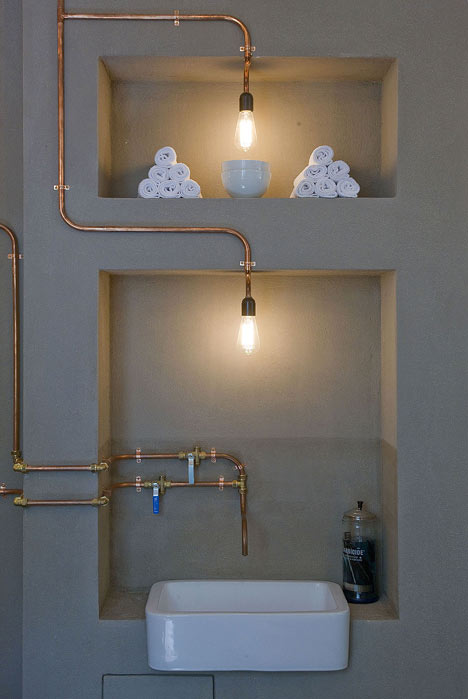 Photos: Remodelista

Christine is a frequent contributor to our blog and has a love for design, crafts, and all things hair. In her free time Christine can be found gardening, backpacking and mountain biking. She's still searching for a good backpacking hair style!

Latest posts by christine (see all)