Baxter Finley, Barber & Shop

We're absolutely loving the design of Baxter Finley, Barber & Shop of Los Angeles California.
Created by Baxter of California, they've done an incredible job of creating a modern take on the traditional barber shop. I just love the white brick walls, the reclaimed douglas fir flooring and the exposed beam ceilings.  They have sourced phenomenal (and rare) Koken "White King" barbers chairs from the early 1900s that really help make the space.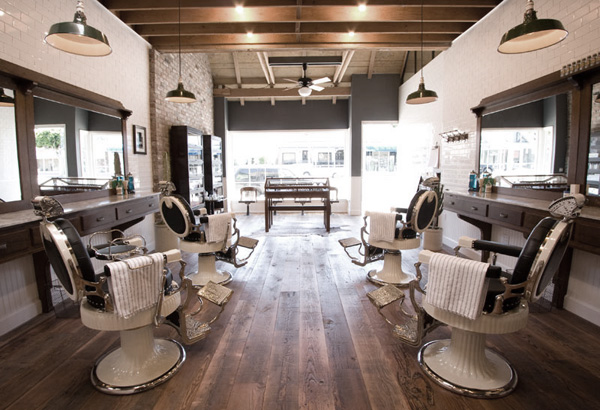 And I'm always a sucker for some good classic gold window signage!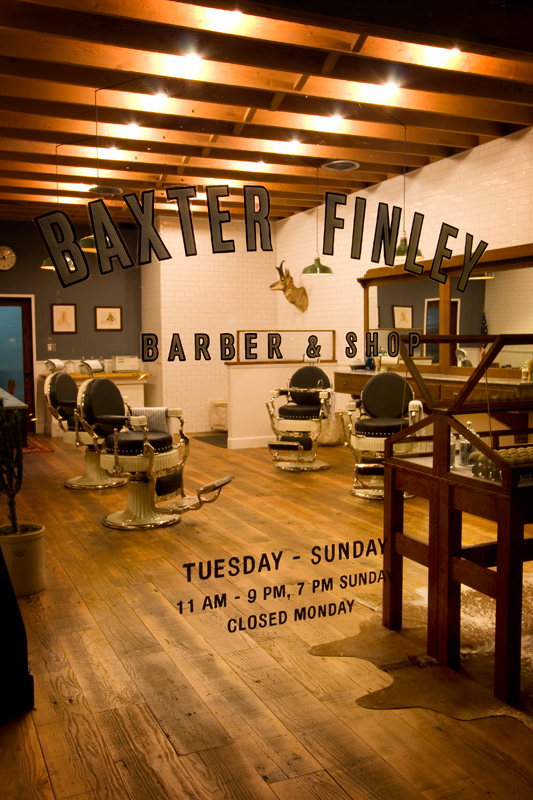 Jason Simao from New York's renowned Freeman's Sporting Club has been brought in as lead barber and to manage the shop.  Services are kept nice and simple with a haircut, a shave and a haircut and shave combo.  All shaves are done using Feather brand disposable straight blades, not cartridge style blades..
Baxter has really done an amazing job of creating a concept shop that supports their product lines beautifully.  I look forward to checking it out next time I'm in LA.

Originally hailing from the antipodes, Stephen has a long standing interest in the design and beauty industry.When not in front of the computer Stephen can be found running with the bears on the mountain trails around Vancouver Island.